After 44K Fans Sign Petition To Ban Governor Cuomo – He Bows Out From Playoff Game, Gives His Ticket Away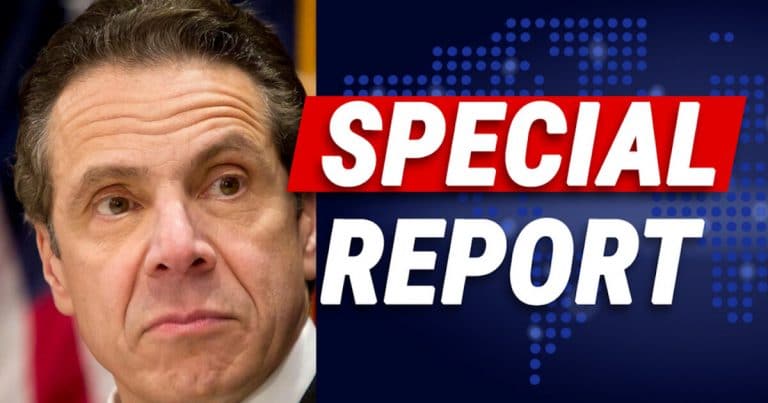 The pandemic has been rough on just about everyone, especially our political leaders and lawmakers. But some would argue they made it tough on themselves, by passing draconian orders.
New York Governor Andrew Cuomo has faced backlash on this issue from Day 1. His strict rules and regulations didn't sit well with many state residents, and his reputation has taken a hit.
Maybe that's why well over 44,000 people voted to ban him from an upcoming playoff game.
The Buffalo Bills host the Indianapolis Colts on Saturday in an AFC playoff match-up and at first, Cuomo said he'd be in attendance.
But soon after making that announcement, a petition began to circulate — and it got a huge response, too.
That petition is now closing in on 45,000 signatures from people who want Cuomo banned from Bills stadium. Their goal is 50,000, and it appears they could hit that goal.
But it looks like it won't be necessary.
Governor Cuomo will not be attending Bills playoff game this weekend. Instead, he is giving his ticket to a nurse from Erie County Medical Center
 
He said he can no longer attend because the shift in power in Washington has forced him to rewrite the State of the State address. pic.twitter.com/yRMVDBZZnF

— Ryan Field (@RyanFieldABC) January 6, 2021
That's right, Cuomo has bowed out. He's giving his ticket to nurse Ryan Field of Erie County Medical Center, because the governor apparently has to work on rewriting his State of the State speech.
Cuomo reportedly said the speech, which will take place in just a few days on January 11, must be reworked due to recent events.
That seems feasible, of course. Even so, many are already questioning the reason.
The Daily Caller wonders why Cuomo would need "days and days" to write the speech, and also noted that this news came out on Wednesday. The game is still several days off, after all.
There's no way to know if the petition had any impact on the governor's decision.
That still won't stop people from speculating, though, and those who signed the petition will probably consider this a big victory.
Either way, you can bet that Cuomo likely wouldn't have gotten a very warm reception at the game, if so many thousands clearly didn't want him  there.
Will this have a lasting impact on Cuomo's reputation, and could it hurt his political career in the long run?
Well, only time will tell … but these are the sorts of things voters don't often forget, which might be cause for concern for Cuomo's PR team.
Key Takeaways:
New York Gov. Andrew Cuomo had planned to attend the Bills/Colts playoff game on Saturday.
But a petition seeking to ban him from the stadium got around, and is now approaching 45,000 signatures. The goal is 50,000.
Cuomo has since announced he won't be going. He says it's because he has to rework a speech, though, and not because of the petition.
Source: The Daily Caller