New Details in FBI Raid Shake the Nation – Report Shows the FBI Actually Seized Napkins, Maps and a Birthday Menu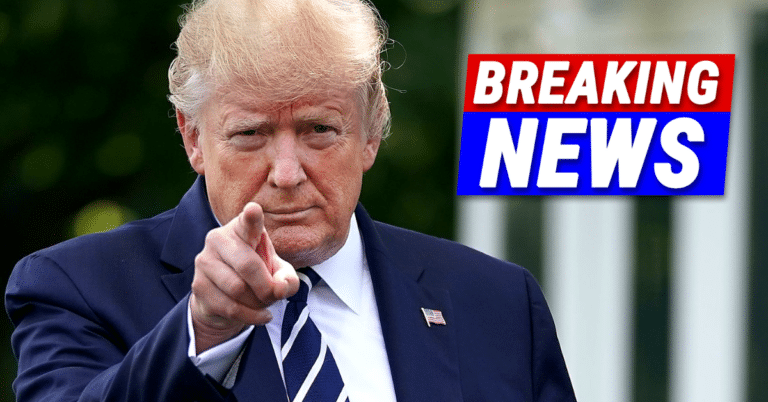 What's Happening:
The FBI has yet to release the warrant that granted them access to Trump's Mar-a-Largo home. We think we know why.
The warrant would have limited the scope of their search to relevant content. In this case, apparently documents the National Archives is demanding.
But Trump's lawyers have revealed what these agents actually took. And this won't make them look good.
From Townhall:
As to what was seized, the list is illuminating, and not in a good way for the FBI's conduct. According to a report from The Washington Post, citing information leaked to them by the government (which says a lot on its own), the boxes taken were full of what would mostly be considered personal effects and mundane presidential records.

An unprecedented FBI raid for cocktail napkins and birthday dinner menus.https://t.co/Ouk45KCfNl pic.twitter.com/o9T0BmSXcl

— Sarah Westwood (@sarahcwestwood) August 9, 2022
Um… really? A report has come out on the kinds of things the government took from Mar-a-Largo.
Remember, we were told this was about some documents the National Archives claims rightly belong to them (even though Trump's legal team said they had been cooperating with them since January).
According to one tweet, they took "a cocktail napkin, a phone list, charts, slide decks, letters, memos, maps, talking points, a birthday dinner menus, schedules, and more."
Trump's lawyers said the FBI didn't want to present the warrant. When they did, the probable cause was sealed.
All we were told is that the government wanted "classified" documents. Really? Why did they take menus, a slide deck, and letters?
Why on earth were FBI agents apparently searching Melania Trump's wardrobe? Needed a pair of heels to go with their dresses?
This is why we have a Constitution, folks. So corrupt, power-hungry officials and law enforcement can't walk all over private citizens.
And Trump, today, is a private citizen. He does not hold public office and isn't even running for office (for now).
Why should we think that, if the government could do this to him, they won't do it to us?
Do you want federal agents storming into your own, keeping you outside, as they rummage through your stuff?
Do you like the idea of FBI agents taking personal letters and more from your home?
Something tells me this is going to blow back on the administration, hard.
Key Takeaways:
Reports have come out over the stuff the government took from Trump's home.
The list includes personal items, letters, memos, and even a cocktail napkin.
The raid was to allegedly recover "classified" documents for the National Archives.