FBI Just Got Rocked by New Trump Evidence – New Court Document Shows Source Danchenko Became an FBI Operative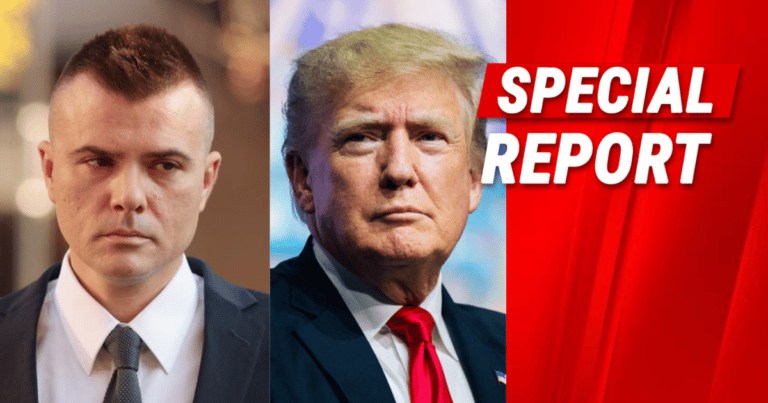 What's Happening:
John Durham continues his investigation into the Russian probe against Donald Trump.
Much has come out in recent months–but many questions linger. And now, another revelation has come to light about what the FBI's been doing.
It's not going to make the FBI look any better.
From New York Post:
The Russian analyst charged with lying to the FBI about his role in the infamous "Steele dossier" was allegedly a paid confidential human source for the agency, a newly unsealed court filing revealed Tuesday.

Igor Danchenko became a paid FBI informant in March 2017 — months after the feds started questioning him over his involvement in the dossier on former President Donald Trump, according to the filing by special counsel John Durham.
Isn't this interesting?
Danchenko was the so-called informant for Christopher Steele, the former British spy who was paid by Democrats to create a dossier on Donald Trump.
This dossier, largely debunked, was used by the FBI to launch a suspicious investigation against Trump before and after the 2016 Election.
Democrats used this as ammunition against Trump, painting him as a Russian puppet. Even after Mueller proved no American worked with Russia–Democrats still accuse 45.
Danchenko was one of the infamous figures at the center of this dossier. He is being charged with lying to the FBI over his role in this scandal.
But now we are learning he became a paid FBI informant a few months after Trump became president.
That was around the same time disgraced former FBI direct James Comey was conducting his own investigations against then-President Trump.
Seems like a conflict of interest, doesn't it? This Danchenko guy worked with Democrats to craft invented dirt on Trump.
But then becomes a paid informant for an FBI that appeared politically compromised (against a sitting president)?
Does anyone else smell a rat? Someone who should have been under investigation himself is being paid by the FBI?
And we're supposed to trust this FBI when it accuses Trump of wrongdoing?
How deep does this rat's nest go? And what are we going to find out next?
Key Takeaways:
Dossier ally Danchenko was a paid informant for the FBI.
Danchenko helped Democrats create the debunked Steele dossier.
The FBI paid Danchenko starting in March 2017.
Source: New York Post