Whistleblowers Come Forward Against Biden's FBI – GOP Lawmakers Claim Dozens of Parents Were Targeted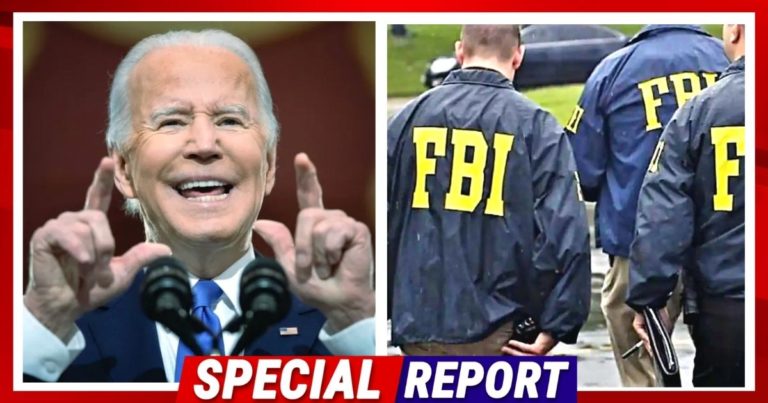 What's Happening:
Over the last year, parents have pushed back against public school boards over "woke" policies. Numerous parents, across the country, have demanded answers from the people teaching their children.
In response, the National School Boards Association made wild accusations about parents—and petitioned the DOJ to get involved. The term "domestic terrorist" was thrown around.
Now, Republicans are revealing the FBI actually went after American parents. The crime? Simply questioning the left.
From Daily Wire:
Reps. Jim Jordan, of Ohio, and Mike Johnson, of Louisiana, say "brave whistleblowers" have come forward to say the bureau opened multiple probes all over the country as parents protested mask mandates, Critical Race Theory instruction, and other woke policies. In a letter to Garland, the lawmakers cited an internal email from the bureau's criminal and counterterrorism divisions…

"The information we have received shows how, as a direct result of your directive, federal law enforcement is using counterterrorism resources to investigate protected First Amendment activity."
This is pretty serious. Last October, AG Merrick Garland, during sworn testimony, told the Senate the FBI did not open up investigations against parents.
But now, Republican lawmakers are saying whistleblowers are revealing the opposite. The FBI was probing parents who pushed back against school administrations over leftist policies including masks and CRT.
The National School Boards Association had previously admitted to colluding with the White House to use the DOJ against parents. Knowing Joe Biden and his flunkies, we naturally assumed they did.
Biden, after all, threatened the jobs of 100 million Americans over a mandate. Why wouldn't he use the DOJ and FBI to harass parents questioning public schools?
(Meanwhile, he does nothing as drug cartels pour over our border.)
Jim Jordan is blowing the lid off this scandal. He said the FBI branded dozens of investigations "EDUOFFICIALS." This suggests the FBI was conducting investigations into parents who challenged school boards.
The details of these investigations are scary. In one case, they questioned a woman simply because she was known to be part of a conservative group and owned a gun.
In another case, the FBI investigated a man who did nothing wrong but "fit the profile of an insurrectionist."
Americans are literally turning the FBI on their neighbors, simply because of their assumed political leanings. And the FBI was all too happy to oblige, without evidence or due process.
Sound familiar? This is the kind of thing that goes on in third-world communist dictatorships. Not the Land of the Free.
Republicans better go after this AG, once they regain Congress.
Key Takeaways:
Whistleblower claims the FBI investigated parents who complained about school boards.
Jim Jordan accused the FBI of violating parents' First Amendment rights.
Reports claim the FBI investigated people based on their assumed political views.
Source: Daily Wire