FDA Grants Emergency Authorization for "Trump Pills" – Waves The Green Flag For Hydroxychloroquine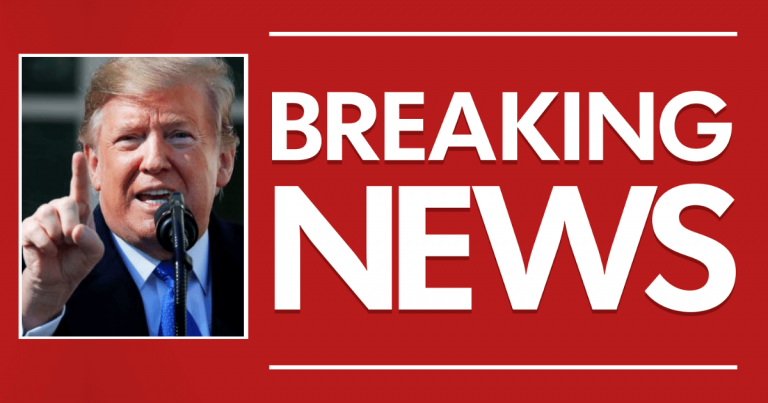 America needs fast action—right now. The slow, bloated government bureaucracy can only get in the way.
We need them to stop dragging their feet, so lives can be saved.
President Trump has been working overtime to slash red tape. In recent weeks, he's made sure important measures are taken for testing and treatment.
And now, thanks to him, it looks like we are seeing a major development in the works.
From Breitbart:
The Food And Drug Administration (FDA) issued an emergency authorization Sunday for hydroxychloroquine, a drug already used to treat malaria and other ailments, which has shown anecdotal efficacy against coronavirus.
The FDA just issued an emergency authorization for the use of hydroxychloroquine and other drugs for the treatment of the virus.
This drug is a 50-year-old treatment for malaria. It can be cheaply acquired and has few side effects.
Already pharmaceutical companies have donated millions of doses to the government.
Numerous reports suggest this and other drugs are producing amazing results. One report from Australia claims it can "wipe out" the virus.
Other reports have stated this drug can "virologically" cure a patient after just six days. More accounts have suggested even faster recovery times, depending on the patient.
Many in the media have downplayed this drug after Trump mentioned it. We can all guess why.
And its true, drugs need to be properly tested to ensure the best usage. The FDA has fast-tracked treatment of this and other drugs for the virus.
Considering the impact this crisis has had on our country, why wouldn't we explore any viable option?
This drug seems to be very promising. If it works on a large scale, we might return to normal very quickly.
Yet the media seems to look for any excuse to discourage what could be a life-saving treatment.
You have to wonder: are they really concerned about its use (administered by experienced doctors) or do they just want to sow more fear and panic?
Regardless of the media's (uninformed) criticisms, it seems the FDA is moving forward. This new authorization means doctors across the country can administer treatment. Without waiting weeks or months for approval.
Which means the hardest-hit areas have something to look forward to.
SHARE to thank President Trump for getting the medicine to people in need.
Source: Breitbart