Federal Judge Drops His Gavel On Hillary – He Just Ordered Clinton To Sit For Sworn Email Deposition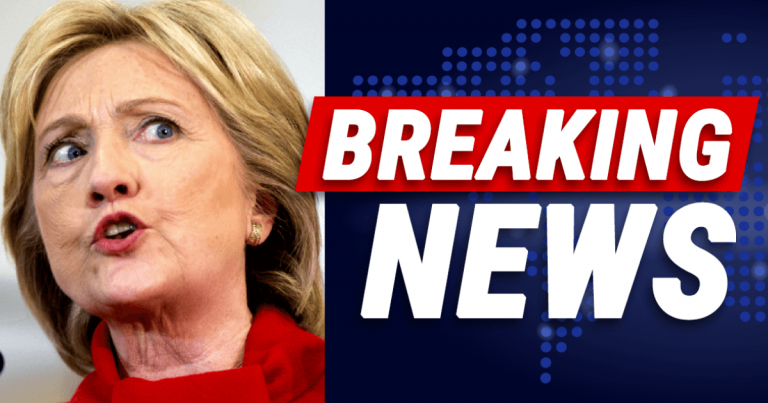 Yep, it's election time. And once again, Hillary Clinton is in trouble.
Some have speculated that the former Secretary of State might make a last-minute bid for the Democratic nomination.
But hold on, Hill! You might think you're in the clear—but think again.
Remember that pesky, secret email server you set up back in the day?
The one that you used to transmit classified documents? The one that even James Comey condemned you over?
Yeah, you're going to have to answer some more questions about it. Thus saith a federal judge.
From Fox News:
A federal judge Monday granted a request from conservative watchdog group Judicial Watch to have former Secretary of State Hillary Clinton sit for a sworn deposition to answer questions about her use of a private email server to conduct government business…

The judge went on to recognize that while Clinton responded to written questions in a separate case, "those responses were either incomplete, unhelpful, or cursory at best."
Oh, boy. A federal judge ruled that Clinton will have to sit and answer questions about her email server.
What's more, Trump-supporting watchdog group Judicial Watch will be asking the questions!
The judge criticized Clinton's previously provided written questions, saying they were incomplete and unhelpful.
Of course. Why would Clinton lower herself to answering questions to the likes of the American people?
This woman has a mountain of skeletons in her closet. It's hard not to think she considers herself above the law. Unlike us mere mortals.
Now, if she doesn't want to appear in court, there's only one man that can help here: Bulldog Bar.
From Fox News:
Napolitano said that the former presidential candidate would have to ask Barr to file an appeal on her behalf because the Department of Justice (DOJ) lawyers would be representing her in the matter.
Wow. Hillary Clinton can dodge this hearing, but only if William Barr says so. Because, technically, DOJ lawyers would be responsible for her.
Now, isn't that something? The toughest AG we've seen in a while is the only one able to save Clinton's bacon.
Let me ask you this: do you think she'll go groveling to Barr for help?
Thanks to the statute of limitations, she can't be prosecuted over the email server. But she can be prosecuted if she lies under oath.
So, she either spills the beans or commits perjury. Not a win-win for her. But a big win for the rest of us.
SHARE if you want Hillary Clinton held accountable!