Federal Appeals Court Rules on Biden Case – They Just Rejected Restarting Joe's Holy Grail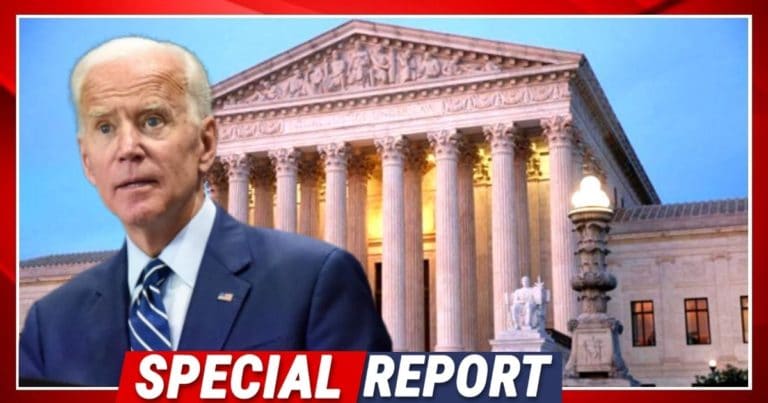 What's Happening:
Joe Biden tried to bribe millions of Americans into voting for Democrats when he issued his student loan forgiveness scheme. Even though Democrats had previously said only Congress can do that, he went ahead and set up a program to give thousands of dollars to college students.
On taxpayers' dime, of course.
The program was quickly challenged, with a Texas judge shutting it down. Biden quickly rushed to appeal the ruling, hoping another court could give him what he wanted. And now, an appeals court has just given its verdict.
From Just the News:
The U.S. Court of Appeals for the Fifth Circuit, in Louisiana, ruled Wednesday night that it would not pause a ruling from a Texas judge striking down the policy while an appeal of the ruling is still underway…

The ruling by a three-judge panel of the court is expected to result in the Justice Department taking the case to the Supreme Court, which is already considering a separate request from the administration to reverse an order from the 8th US Circuit Court of Appeals blocking the loan forgiveness program, according to CNN.
Biden's fraudulent student loan forgiveness plan remains shut down, after an appeals court in Louisiana refused to lift a Texas judge's ruling striking it down. This means the case might go all the way to the Supreme Court.
Millions of Americans have been outraged by Biden's ridiculous plan. He wants to erase hundreds of billions of dollars in student loans. He even is going as far as to reimburse people who already paid off their loans.
Where is this money coming from? Mostly hard-working Americans who never had a chance to go to college in the first place. Is that fair? Is that equitable? Not to the people who are getting robbed to reward entitled college students.
The program has been challenged by groups in various states. There is a good chance it will be taken up by the Supreme Court eventually. How the court rules could save millions of Americans, or drown our country in more socialism and debt.
Not that Biden will be around to see the fallout of this scheme. He just made a drastic move to help his party politically, without thinking of the long-term consequences.
Which is pretty much everything he's done.
Key Takeaways:
An appeals court refused to lift a ban on Biden's student loan program.
Biden is sure to appeal to the Supreme Court, which could reinstate the program.
Biden's program forces taxpayers to reward college students who refuse to repay their loans.
Source: Just the News