Federal Court Finds New Hillary Emails – Orders Top Watchdog To Go And "Shake The Trees"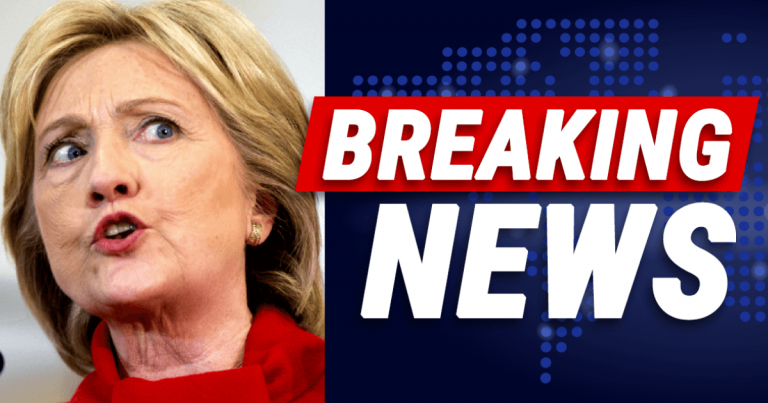 Well look what we have here – Hillary should be booking plane tickets!
It's been many years and Americans have lost hope that Hillary Clinton's past would be investigated.
There are still many concerns over the former secretary of state's behavior. Especially about her shifty email server housing mountains of confidential emails.
But big news, my friends!
There's a whole new treasure trove of Clinton emails to shift through. She wasn't able to delete or acid-wash these puppies!
Now, a federal court has special plans for them.
From Twitter: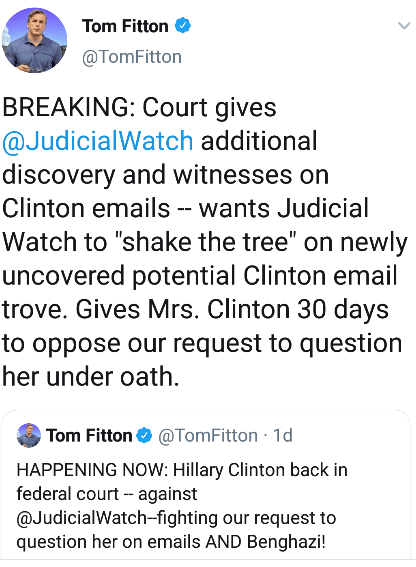 "BREAKING: Court gives @JudicialWatch additional discovery and witnesses on Clinton emails — wants Judicial Watch to "shake the tree" on newly uncovered potential Clinton email trove. Gives Mrs. Clinton 30 days to oppose our request to question her under oath."
Boom! Judicial Watch's Tom Fitton announced that a federal court wants them to "shake the trees" and discover what they can from these new Clinton emails.
Can't wait to see what's going to shake out! Hillary probably didn't see this one coming.
Clinton only has 30 days to oppose their request to question her under oath.
If she was smart, she'd agree to testify. Why? Because if not, they'll be able to comb through her emails without her input.
I'm sure Clinton doesn't want a watchdog group just tearing through these emails all by themselves, right? Imagine what they would find! Or what they mind conclude from certain messages, without her explaining herself.
But chances are, she won't allow Judicial Watch to question her. She will use her army of lawyers to make an excuse.
The walls are closing still in on her. The court already gave JW permission to shift through these emails.
The court literally wants them to uncover anything and everything they can find.
I mean, when you "shake the trees" all sorts of things will come tumbling out!
This is a big deal. Clinton's past might come out very soon, for all the world to see.
Will she like what we find? I'm thinking… no.
SHARE if you want justice to be brought to Hillary Clinton!
Source: Twitter