Federal Court Gives Order To Obama Judge – He Must Explain Himself On Flynn Case Within 10 Days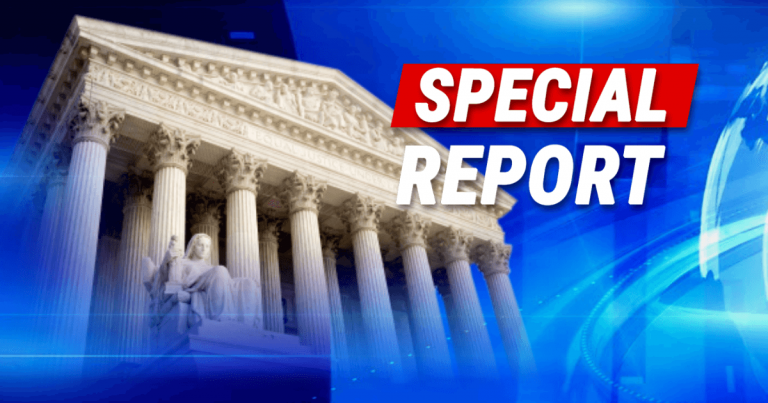 Those of you following the Flynn case were probably shocked when the judge refused to dismiss it.
The DOJ—who was prosecuting Flynn—dropped all charges. Yet Judge Sullivan (an Obama ally) refused to close the case. In fact, he called up third parties to weigh in on the matter.
That was highly unusual. Why would a judge want to drag this out—when the DOJ doesn't? So, a group of circuit judges is demanding answers.
From Twitter:
#BREAKING D.C. Circuit has ordered Judge Sullivan to respond to #FLYNN Petition for Writ of Mandamus by June 1. Judges Henderson, Wilkins, and Rao.@GenFlynn @BarbaraRedgate @seanhannity @dbongino @WhiteHouse @JosephJFlynn1 @GoJackFlynnBoom. The D.C Circuit has ordered Judge Sullivan to explain his decision for keeping Flynn's case going. They gave him ten days to provide a response to their request.
This is a big move. Three circuit judges are ordering Judge Sullivan to answer why he's prolonging the Flynn case.
Rarely do we see judges demanding answers directly from other judges. But it speaks to just how bizarre Sullivan's move was.
In fact, just a few weeks ago, the Supreme Court threw out a case where a judge was trying to do the exact same thing.
We might be seeing a new trend among liberal, activist judges. If a case isn't going the way they want, they might try to "game the system" by bringing in third parties to interfere.
Why is this so unusual? Well, normally lawyers for the defense and prosecution bring in witnesses, expert testimony, etc. A judge is supposed to impartially oversee the process.
Only in the rarest cases does a judge think they should bring in their own testimony and never in a criminal case.
(After all, a defendant is innocent until proven guilty—pretty cut and dry.)
Yet twice we've seen in recent cases judges trying to pull this unusual move. Both times, it appears these judges are liberally aligned.
Is this the left's attempt to counter Trump's ongoing crusade to fix the courts? Are these activist judges getting so desperate, they are trying to rewrite how court cases should be run?
We don't know for sure. But this development suggests that the three judges who wrote to Sullivan are gravely concerned over what he's done.
They are demanding answers… as are many Americans.
SHARE if you want Flynn's case dismissed once and for all.
Source: Twitter