Federal Court Rules on Lying Politicians – 4th Circuit Claims Constitution Protects Free Speech of Political Falsehoods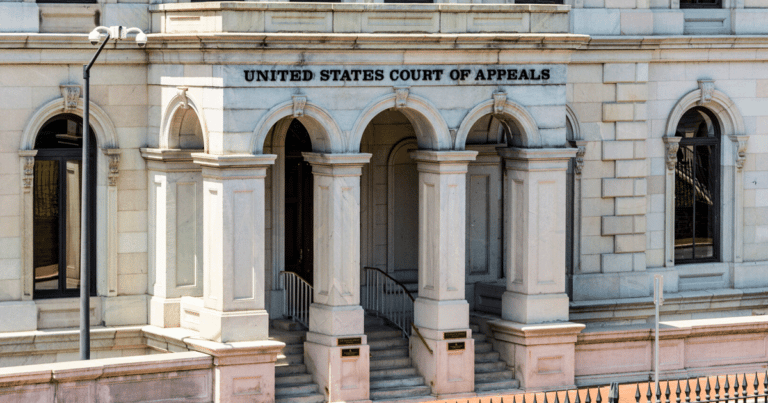 What's Happening:
It's well known that politicians are good at bending the truth. Hell, Joe Biden lies more than he tells the truth! The Democrat keeps pushing the lie that Republicans want to end Social Security and Medicare. Despite a total lack of evidence and assurances from Republican leaders, Biden keeps pushing this wild claim.
During the 2020 Election, a Democrat running for attorney general in North Carolina accused his Republican opponent of neglecting rape cases. The reality was that those "1,500 rape kits" were left on a shelf by police, not the candidate. The Republican went after the Democrat, based on a state law that forbids candidates to lie.
The issue was taken to the 4th Circuit Court of Appeals. And their shocking ruling has shaken both parties.
From The Washington Post:
North Carolina's ban on campaign falsehoods almost certainly violates the free speech protections of the U.S. Constitution, a federal appellate court ruled Wednesday…

The law "is likely unconstitutional for two reasons," the U.S. Court of Appeals for the 4th Circuit ruled, in a unanimous opinion written by President Biden appointee Toby J. Heytens: It "appears to criminalize at least some truthful statements," if derogatory and recklessly made, and "makes impermissible content-based distinctions" by targeting only campaign-related speech.
It appears that the federal court decided a North Carolina law forbidding candidates from lying was "unconstitutional." The situation is very murky, considering the judge ruling on the matter was a Biden-appointed Democrat (who was deciding on a case that would benefit a Democrat).
The court decided that a law requiring politicians to tell the truth violated the First Amendment. Wow. That is how bad our politics have become. That Biden-appointed judge can say it is okay for politicians to lie.
But does the First Amendment grant politicians the right to lie? The amendment clearly states that the government does not have the power to prohibit free speech. Does that include lying? You can't go to jail if you lie to someone.
Shouldn't a politician, though, be held accountable if they lied to the public? You'd be hard-pressed to prove the Founding Fathers considered lying an appropriate thing for a lawmaker to do. But the reality is, politicians, lie all the time. The only way they are held accountable is when the public exposes their lies.
So long as we have a biased liberal media covering for liars, like old Joe, then it doesn't matter if it's constitutional or unconstitutional. Left-leaning politicians will keep getting away with it.
Key Takeaways:
The 4th Circuit Court of Appeals ruled a state law banning politicians from lying was unconstitutional.
The opinion was written by a Biden appointee. The case benefited a Democrat candidate.
Politicians, especially liberals, are known for their "bending" of the truth.
Source: The Washington Post