Federal Judge Sideswipes California – Throws Out 2nd Amendment Law Requiring Background Check For Ammo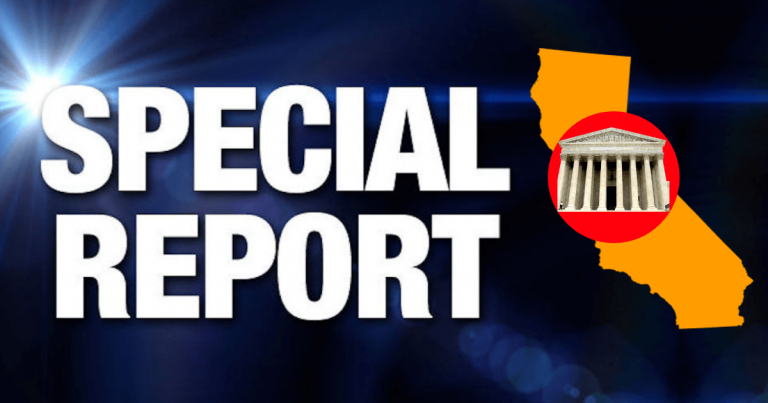 Courts are still busying fighting the good fight to protect our freedoms. Even during a crisis, they aren't shutting their doors.
It seems some blue states have used the pandemic to push their left-wing agenda. Some governors even tried to shut down gun stores to prevent Americans from arming themselves.
But a federal court just struck a blow for the Second Amendment. In one of the bluest states, to boot.
From Fox News:
A federal judge blocked a California gun law on Thursday that required people to undergo a background check before purchasing ammunition.

U.S. District Judge Roger Benitez in San Diego called the regulations "onerous and convoluted," adding that they violate a citizen's Second Amendment rights.
Boom! A federal judge struck down a California law that required people to undergo a background check just to get ammo.
The judge called the law, "onerous and convoluted."
Keep in mind, you have to already undergo a background check to buy a firearm. Everyone who wants to exercise their Second Amendment rights are subjected to an FBI screening.
Even if there is a little blimp on the radar—so to speak—you might be denied a gun.
If that's the case, why do people need to undergo a background check every time they buy ammo?
They were already subjected to a process that borders on a violation of their rights. But in California, they wanted to do that again and again.
Imagine being subjected to a background check every time you bought milk, clothes, or gas? Would you be eager to go shopping under those circumstances?
Probably not. That is the very reason they had this law. Not to stop people with a criminal record (who already can't buy guns), but to discourage Americans from buying ammo.
Americans purchase ammo for all kinds of reasons. Every year, thousands of Americans go hunting (which helps preserve our wildlife populations). They need plenty of ammo.
Should hunters be treated like criminals? What about Americans who just want to defend their property? Or someone who just wants to go to the gun range?
Thankfully, this judge saw through this law and did the right thing.
SHARE if you support the Second Amendment.
Source: Fox News