Texas Judge Just Demolished Biden's Agenda – Joe Is on the Run After Federal Court Ruling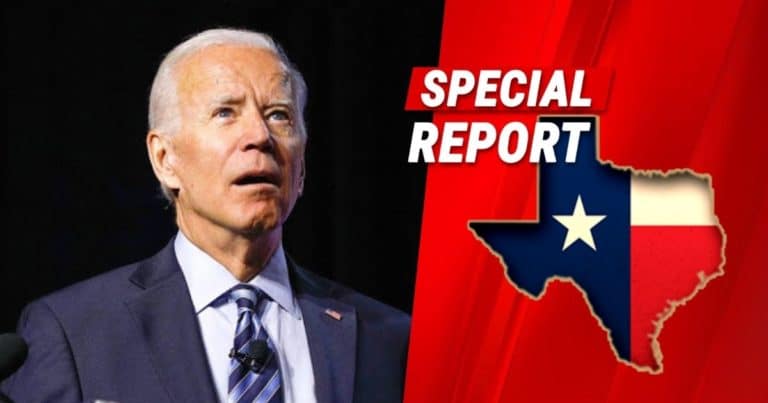 What's Happening:
Democrats have tried to spin this week's midterm results as a win. But the fact remains, Joe Biden's presidency has ground to a halt. He's lost the House, meaning he won't get anything done in the next two years.
But the bad news keeps coming for this would-be socialist president. A federal judge in Texas just ruled on one of Biden's most controversial moves. And he's shutting it down for good.
From Daily Wire:
A federal judge in Texas ruled Thursday evening that President Joe Biden's student loan bailout is illegal, dealing a massive blow to the administration…

"In this country, we are not ruled by an all-powerful executive with a pen and a phone," Pittman continued. "Instead, we are ruled by a Constitution that provides for three distinct and independent branches of government." […]

"…it is fundamental to the survival of our Republic that the separation of powers as outlined in our Constitution be preserved."
Boom. U.S. District Judge Mark Pittman vacated Biden's attempt at "forgiving" hundreds of billions of dollars in student loans. The federal judge ruled Biden's scheme was illegal, violating the Constitution.
Judge Pittman, in his response, called back a comment made by President Obama. The judge blasted Obama when he vowed to push his agenda without Congress, saying he'd use his "pen and phone" to overstep congressional authority.
Biden has been much worse than Obama at using his presidential authority appropriately and has tried to side-step Congress repeatedly. He issued mandates that could have cost millions of Americans their jobs. He signed orders that forced the border to stay open.
And he tried to cancel student loan debt, something that even Nancy Pelosi once said only Congress could do.
This ruling is a brutal setback for the Biden administration. He needed to forgive student loans, in a desperate bid to win over college students. But most Americans hated the idea since they'd be on the hook for this estimated $500 billion.
So it's really odd that we haven't heard an immediate outcry from Biden or his party about this ruling. It's almost as if it was just a ploy to buy some votes just in time for the midterms.
Many called the payoff a form of white-collar welfare since only wealthier Americans can even go to college in the first place. Yet Biden stuck to it, knowing it would win over liberal elitists.
It's possible that the administration will either fight to repeal this ruling or find another way to circumvent the law. But they appear to be fighting a losing battle.
Key Takeaways:
A federal judge in Texas knocked down Joe Biden's student loan forgiveness scheme.
Judge Pittman called the program illegal, saying it violated the Constitution.
Biden's scheme would have cost taxpayers up to $500 million or more.
Source: Daily Wire