Federal Lawsuit Filed Against Michigan Governor – She Is Accused Of Constitutional Right Infringement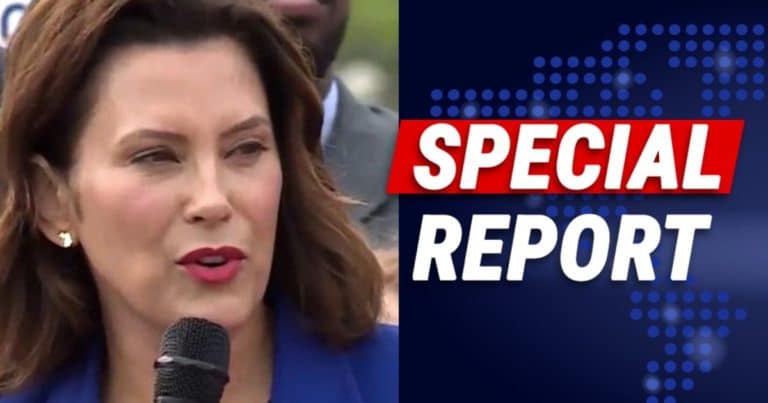 What's Happening:
After imposing strict shutdown orders to battle the pandemic, Michigan Gov. Gretchen Whitmer has been served a lawsuit by several citizens and at least one business.
These citizens accused the governor of mandating draconian rules that encroach on their Constitutional rights.
The lawsuit has been filed in federal court. Here's the significance…
Why it's important:
Every state has issued mandates to prevent the spread of COVID-19. Most rules involve protecting public health by reducing large gatherings as well as closing public venues like bars and restaurants.
But some Michigan residents think the governor overstepped her bounds with her strict orders. In addition to requiring residents to work at home, she made it unlawful for citizens to visit family at private residences. She also banned the sale of seeds, calling it a "non-essential" activity.
Some residents have even staged protests. "Operation Gridlock" saw thousands gathering at the state capital to demand an end to the shutdown. In response, the governor threatened to extend the orders beyond the April 30 deadline.
Now, citizens are pushing back through the courts…
Key Takeaways:
Governor Whitmer's draconian orders are being met with legal resistance
Residents are questioning the authority governors have during a crisis
The national conversation has shifted from stopping the disease to protecting citizens' liberties
Source: Daily Wire