Feds Just Caught Former Obama Staffer – He Admits Hillary-Linked Businessman Gave Him Loan And He Hid It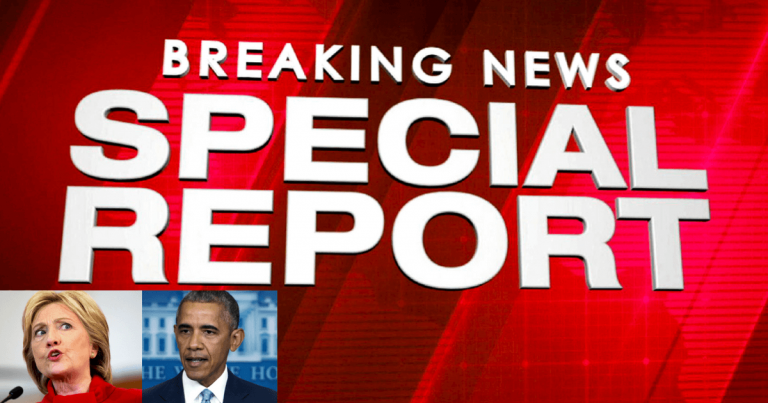 What's Happening:
Do you think our politicians will ever stop being corrupt? I certainly won't hold my breath waiting.
With each passing day, it seems we learn about yet another high-ranking official breaking the rules.
Recent reports show that plenty of former Obama staffers—including Clinton—have landed on their feet quite well.
Some are even back in government, serving under the Biden administration.
Oh, they just happen to be millionaires now, earning bank in the years between Obama and Biden.
And now, one of Obama's cronies is admitting to a cover-up to the Feds.
From Fox News:
Ray LaHood, who served as transportation secretary under former President Barack Obama, has admitted to federal prosecutors that he intentionally did not report a $50,000 loan he received from a Lebanese-Nigerian businessman, according to reports.

The businessman was identified as Gilbert Chagoury, known for sizable donations to the Clinton Foundation and for contacts with Hillary Clinton's inner circle while she served as secretary of state, Politico reported.
Ray LaHood only recently revealed to federal prosecutors that he hid information about a $50,000 loan he received from a foreign Clinton ally.
This same ally had donated plenty of cash to the Clinton Foundation when Hillary was Secretary of State.
You might remember the Clinton Foundation. This organization received millions from foreign nations when she was SoS.
Many believed she was using the "charity" as a pay-for-play scheme. Those who gave to that Foundation ended up getting special access to Clinton—and often their countries got aid from the U.S.
Now, we see yet another Obama-era government flunky was taking in cash and not telling anyone.
Why so suspicious? Because loans of that nature and size should have been reported to the government. LaHood was working for the president, after all, in an important office. Loans like that look shady—as if this Chagoury was paying him for favors.
To hid it suggests LaHood was doing something shady, perhaps illegal. Hiding it will certainly bring negative consequences on his head.
We might never know what really went on. Was this loan a part of a pay-for-play scheme? Did Chagoury pay off LaHood, as part of a deal with Clinton?
Can't say for sure. But it's funny how Obama's buddies always seemed to land on their feet like that.
Key Takeaways:
An Obama official admitted to hiding a $50,000 loan from a foreign entity.
The loan was given by a foreign businessman who frequently worked with Hillary Clinton.
Government officials are supposed to disclose any such gifts because they might be illegal.
Source: Fox News