Feds Uncover Global Plot To Damage Trump Race – Menacing Emails To Voters Came From Iran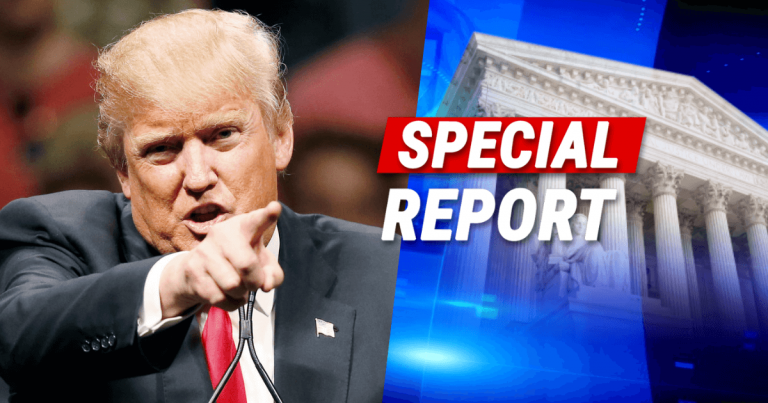 Ever since the 2016 election, politicians and lawmakers have questioned foreign interference. Immediately after Donald Trump was elected, Democrats proposed Russian influence.
The theory that Russia somehow helped Trump win the election continued to circulate for years. And just before the 2020 election arrives, foreign disruption is again a major issue.
However, this time the interference isn't helping Trump — it's designed to oust him.
You may have heard about a series of threatening emails sent to Democrat voters. The email senders claimed to be The Proud Boys, the far-right supporters of Trump.
But according to Director of National Intelligence John Ratcliffe, the emails didn't come from The Proud Boys. In fact, they didn't even originate in this country.
Ratcliffe confirmed that these emails have been traced to Iran.
As he told The Washington Post:
The U.S. government has concluded that Iran was behind a series of threatening emails arriving this week in the inboxes of Democratic voters.

The emails claimed to be from the Proud Boys, a far-right group supportive of President Trump, but appeared instead to be a deceptive campaign making use of a vulnerability in the organization's online network.
During a press conference, Ratcliffe revealed that Iran and Russia had somehow secured "some voter registration information."
This has unfortunately led to "spoofed emails designed to intimidate voters" and "damage President Trump."
Ratcliffe added that Iran is currently distributing a video that says individuals could cast fake ballots, even from overseas. But he stressed that the video is untrue.
He went further to say that "our election systems are resilient and you can be confident your votes are secure."
Thus far, we haven't seen similar actions from Russia but evidently, we should be wary of similarly malicious action. And right now, the FBI is looking into all possibilities of fraudulent cyber activity.
FBI Director Christopher Wray stated clearly:
We are not going to tolerate foreign interference in our elections or any criminal activity that threatens the sanctity of your vote or undermines public confidence in the outcome of the election.

When we see indications of foreign interference or federal election crimes, we're gonna aggressively investigate and work with our partners to quickly take appropriate action.
American citizens remain leery about foreign disruption in our elections, but at least our top agencies are very much aware of the threat.
Given the importance of the upcoming presidential election, the integrity and reliability of our voting system is paramount.
Key Takeaways:
A plot to disrupt the presidential election and "damage Trump" was just discovered.
Threatening emails sent to Democrat voters were said to come from The Proud Boys. In fact, they came from Iran.
Intelligence officials know both Iran and Russia got their hands on American voter information.
FBI Director Christopher Wray swears they will "aggressively investigate" any indications of foreign interference or federal election crimes.
Source: The Washington Post