After Bud Light Slammed by Mulvaney – Nobody Can Believe the Company's Response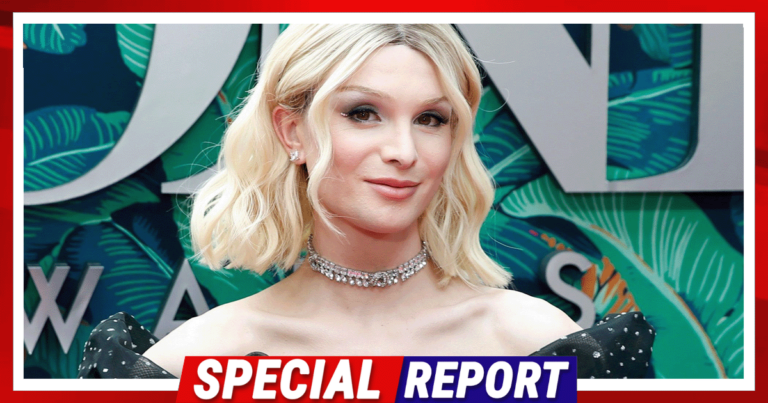 What's Happening:
Bud Light has lost billions thanks to a very bad decision. Months ago, the company partnered with a transgender Internet celebrity named Dylan Mulvaney. The man got noticed after posting videos to social media exploring his first year of "girlhood." Bud Light decided to take sides in the transgender war, by putting Mulvaney's face on their iconic Bud Light can.
Millions of Americans boycotted, disgusted that Bud Light would side with a movement that is known for grooming children. But the person at the center of this scandal has recently spoken out. Mulvaney, still eager to cast a spotlight on himself, scolded Bud Light for not "defending" him from supposed attacks. And the beer company, desperately woke, did this.
From Fox Business:
In an Instagram post Thursday, Mulvaney, who identifies as female, described a torrent of online "bullying and transphobia" that erupted after Bud Light put Mulvaney's face on a customized beer can…

"As we've said, we remain committed to the programs and partnerships we have forged over decades with organizations across a number of communities, including those in the LGBTQ+ community," an Anheuser-Busch spokesperson said.
Mulvaney, who is trying to get rich and famous for claiming to be a "girl," attacked Bud Light for not reaching out to him, after the boycott erupted. The company is losing billions of dollars and a reputation it's built over decades.
But no, the real issue here is an entitled man who is upset about "bullying." Give me a break, Dylan.
Anheuser-Busch did not directly respond to Mulvaney's attacks. Instead, it doubled down on its tireless support for the gay and transgender movement. It said it remains "committed" to propping up a radical social movement that has infiltrated public schools with drag queens.
Again, the company is showing Americans who they really care about. Not once has Anheuser-Busch spoken of its commitment to hard-working, conservative, traditional families. Not once did it apologize for propping up transgenders, just days after one of them murdered teachers and children.
Instead, the company seems deathly afraid of offended gays and transgenders. Because it keeps vowing to support this group while ignoring the millions of customers who no longer buy its beer.
Anheuser-Busch really has lost the plot, hasn't it?
Key Takeaways:
Dylan Mulvaney attacked Bud Light for not supporting him during the boycott.
Anheuser-Busch did not directly respond to Dylan but repeated its "commitment" to the LGBT movement.
The Bud Light parent company has yet to apologize to Americans but has pandered to gays repeatedly.
Source: Fox Business