Hours After The Final Trump/Biden Debate – 7 Debate Polls Clearly Give The Win To The President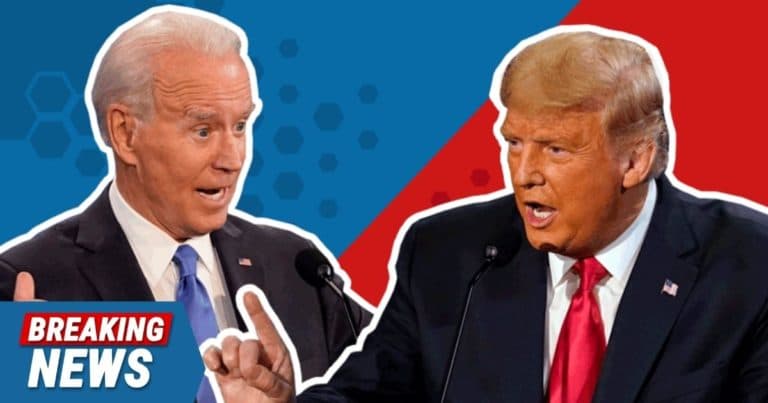 What's Happening:
Last night's debate between Joe Biden and President Trump has everyone talking.
It was very different from the first debate.
The president was focused and deliberate in his answers. Neither candidate appeared eager to interrupt the other.
Even though Joe Biden dropped some major bombs that might doom his campaign, the MSM claims he won.
(They probably had their articles written before the debate!)
But what do real Americans think?
Here are seven polls that say the debate was more than lopsided. From the Las Vegas Review Journal:
— Donald J. Trump (@realDonaldTrump) October 23, 2020
From Chris Cillizza at CNN: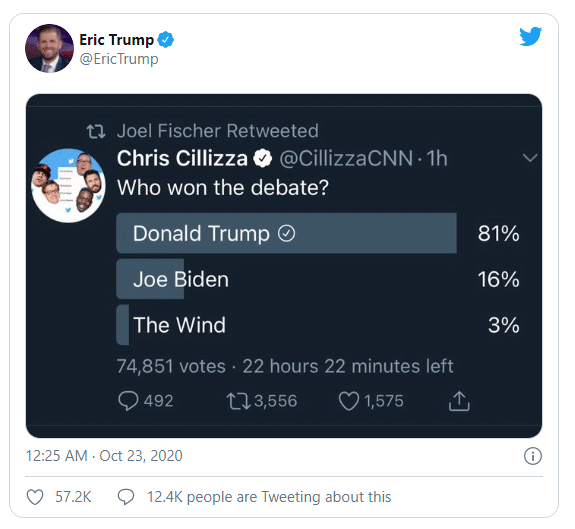 From The Blaze: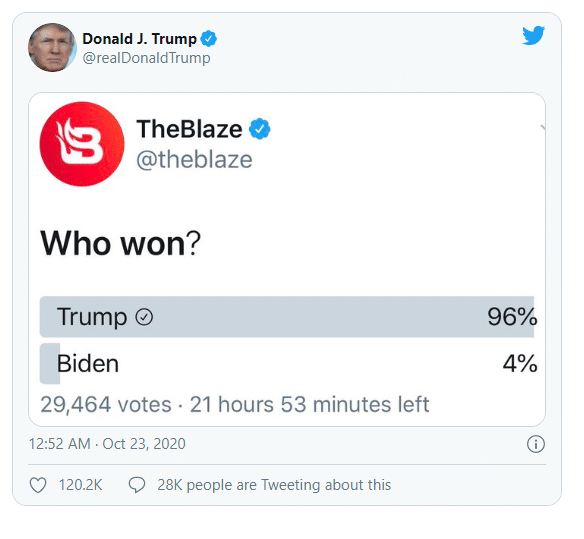 From Political Polls: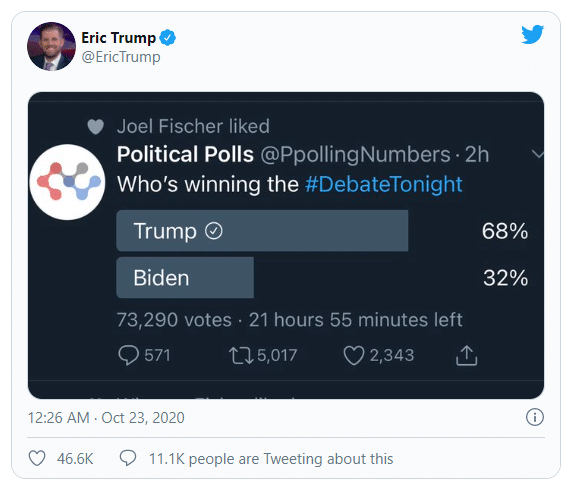 From Clay Travis: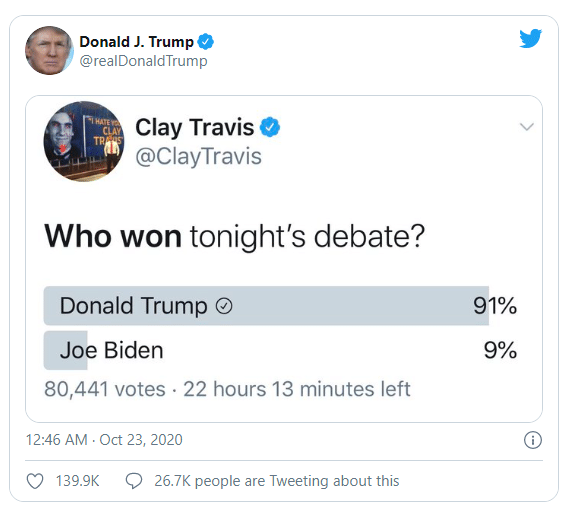 From Sharyl Atkisson: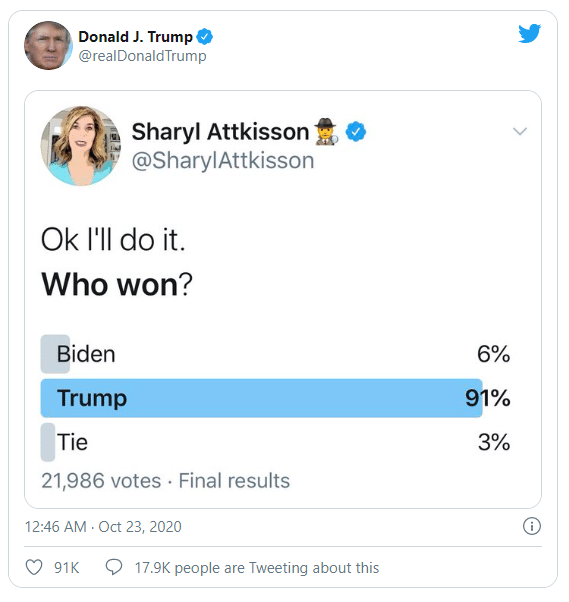 From The Daily Wire: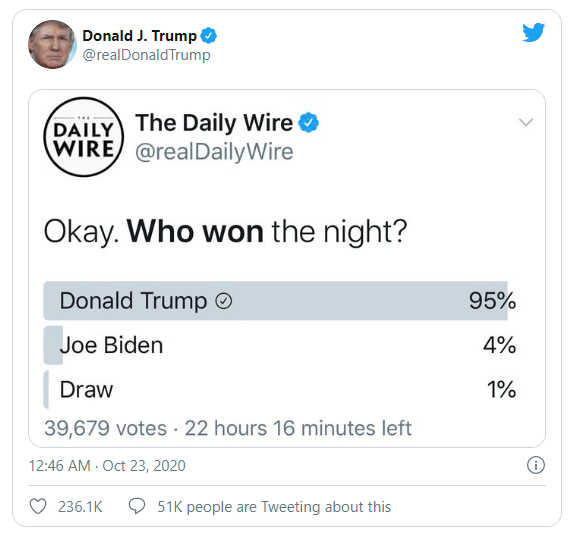 Numerous polls—along with many online commentators—agree that Trump won the debate hands done.
It's clear that Trump came prepared. What was also worth noting that although the moderator was a liberal, she appeared to give both candidates the benefit of the doubt.
Hey Chris Wallace! This is how you moderate a presidential debate!
Because the field was level, Trump was able to go right after Joe on the issues. He got the Democrat to admit he wants to eliminate fossil fuels, among other radical proposals.
Here is a great recap of Trump's best moments:
Who won #Debate2020 tonight? @RealDonaldTrump=THUGLIFE! pic.twitter.com/gu32qu4Nxa

— Steven Crowder (@scrowder) October 23, 2020
Who won #Debate2020 tonight? @RealDonaldTrump=THUGLIFE!
Democrats needed Biden to dominate in the last debate. They needed their candidate to provide a winning argument for why he should replace Donald Trump as president.
He didn't even come close.
Trump was poised, prepared, and firing at both hips. He made it very clear that under his leadership, the country only has a promising future to look forward to.
Under Biden? Well, he literally said itself, dark days would be ahead if he becomes president.
Do you think Trump's final debate will help him secure a big win this November?
Key Takeaways:
Donald Trump debated Joe Biden in last night's final debate.
Numerous polls and pundits say he won the night.
The president was poised and prepared and dominated the Democrat.