Firefighter Races To Save Buried Puppy – Suddenly, He Hears The 'Good Lord' Speak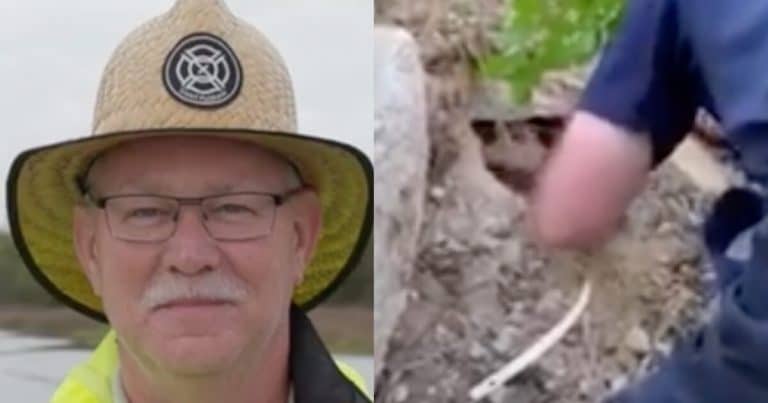 A story of bravery AND faith… I love it, and you will too!
Firefighters go above and beyond every single day.
If you think all they do is wait around to fight the occasional fire,  you have NO idea what these heroes really do.
They're constantly working to protect and save the members of our fine communities.
…and sometimes, those members are of the furry four-legged variety.
For example, take Fire Captain Paul Bryant: he's not only a veteran firefighter, but he's also a man of faith.
And that's important for this story, which is more than just a simple rescue tale…
See, a call came in to Bryant's North Charleston Fire Department: some bikers had heard a crying puppy.
And when Bryant arrived on the scene, he found the desperate pup trapped beneath mounds of heavy concrete!
Puppy rescue today by Engine 201 Captain Bryant and NCPD. This little pup was found by some bike riders who heard the puppy crying beneath a pile of rocks.

Posted by North Charleston Fire Department on Saturday, March 30, 2019
Bryant had to be VERY careful.
He didn't want the massive weight caving in as he made his rescue attempt, so he carefully used a shovel and his hands.
He worked slowly but methodically and finally, the puppy popped free!
Great, right?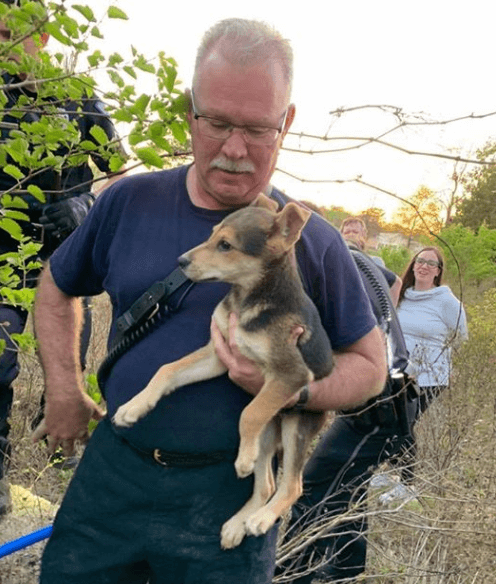 But that isn't the end of the story. Not by a longshot.
Because when the fire department asked around to find the puppy's owner, nobody came forward.
And that's when Bryant, who had lost his family dog three years earlier, knew what was going on…
This was God's doing:
"I said, 'Oh, no,' this was meant to be, he's my dog and he's coming home with me," Bryant said.

"And this was just absolutely incredible, doing the rescue, and the good Lord just said, 'This is your dog.'"
This was no coincidence!
Consider: a man who tirelessly and fearlessly serves others for his entire career, loses a beloved member of the family.
Then comes the opportunity to not only save another soul, but an abandoned soul … one who needs a home.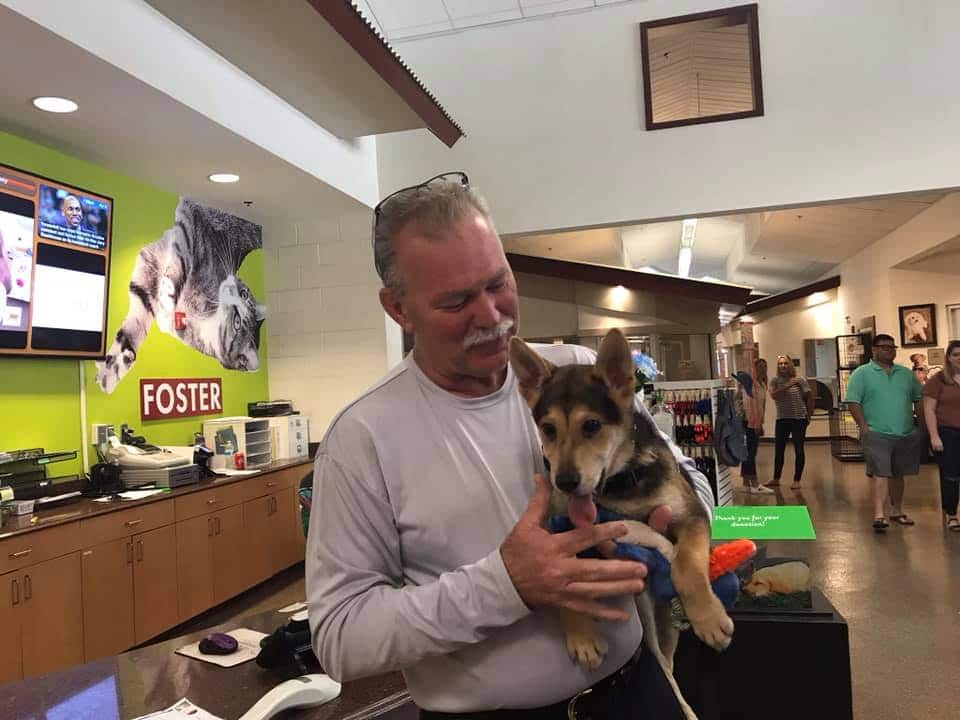 In my eyes, the conclusion is clear:
God really DID speak to Bryant! And as the elated Captain said:
"How can you not carry that dog home? He's just adorable."
So beautiful!
And by the way, Captain Bryant gave his new buddy the perfect name.
Rocky.
SHARE this uplifting story of faith and rescue with your friends!
Source: Western Journal