Why Are Firefighters Pushing This Handicapped Vet Down The Road? The Answer Is SO Inspirational…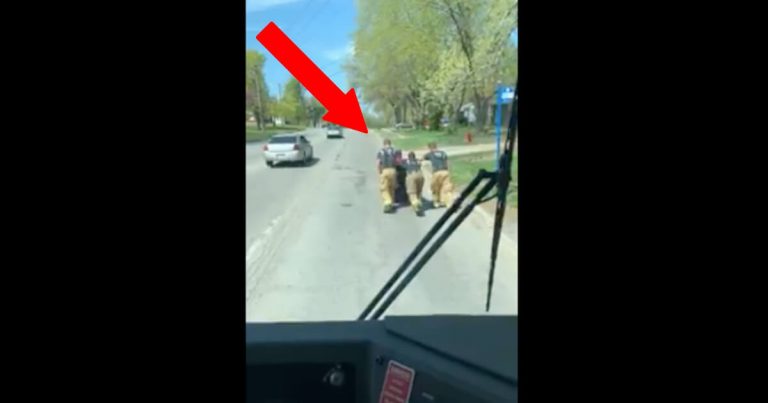 I smiled ALL DAY after seeing this!
One day, a Missouri veteran set out to do some fishing.
That's a simple enough thing for most people, but this particular hero suffers from a permanent injury.
And that injury keeps him confined to a wheelchair, so everything is harder for him.
But our veterans always believe they can do whatever they set their mind to … and they usually can.
He probably would've done just fine … had his electric chair not gotten stuck in the mud on the way!
This vet tried and tried, but he just couldn't get his chair out of the muck.
Finally, with the battery dead, he was out of options: he called firefighters from the Raytown Fire Protection District.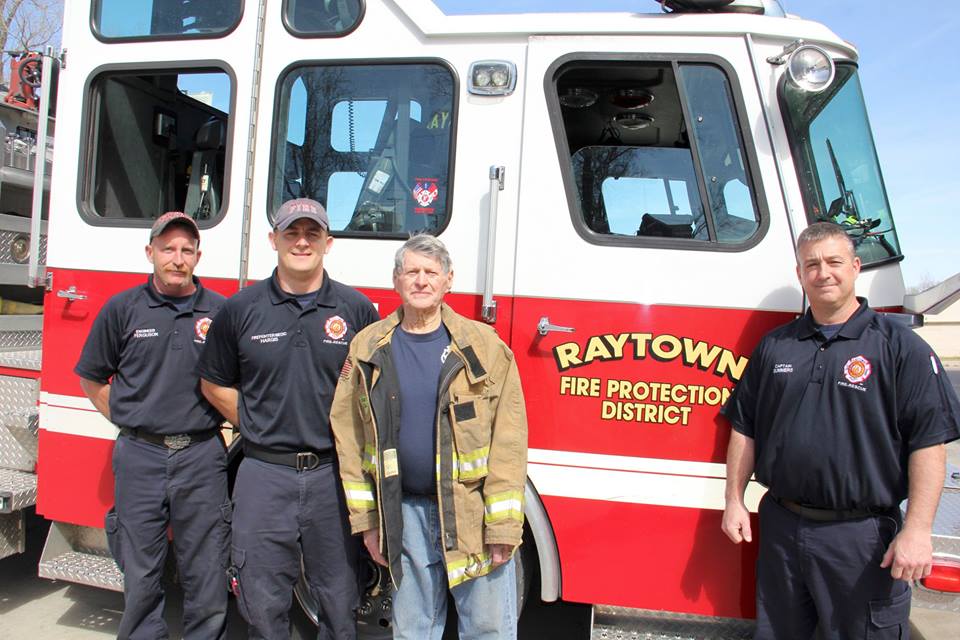 Not a super tough job for guys who face deadly fires, right?
And it wasn't; the firefighters got the veteran and his chair out of the mud with little difficulty.
But wait, there was another problem…
See, electric wheelchairs are very heavy and with the batteries completely dead, how was the poor vet going to get home?
Well, there was just one thing to do:
Three of the firefighters positioned themselves behind the chair and pushed him all the way home!
They even used the firetruck as an escort vehicle so passing cars wouldn't pose a threat.
What happens when a Fire Truck comes upon a citizen who's electric wheelchair has stopped working. You get out and help them home.

Posted by Raytown Fire Protection District on Tuesday, April 16, 2019
They ultimately had to push him 7 blocks back to his house and THAT is no small feat!
But they did it, because that's precisely what heroes do. There was no fire, but there was a citizen in need of help.
And you know, firefighters and other service professionals do these kinds of things all the time.
It's just not the sort of event that makes headlines, that's all.
But WE recognize their efforts, and we applaud them for everything they do!
And as Deputy Chief Mike Hunley said:
"We encourage our guys to find the best way to make a difference when they are out in the field.

We are happy to see our guys help people, because that's what we do for a living."
Thank you, Mr. Hunley, and thanks to your men for being the best they can be for their fellow citizens!
No, it's not a front-page news item, but there's a reason this video has been viewed nearly 150,000 times.
Because it's just the sort of thing that puts a smile on everyone's face!
Including yours, right? 🙂
Source: Liftable