It's Official: First State In Nation To Assign Statewide Appointment To Illegal Immigrant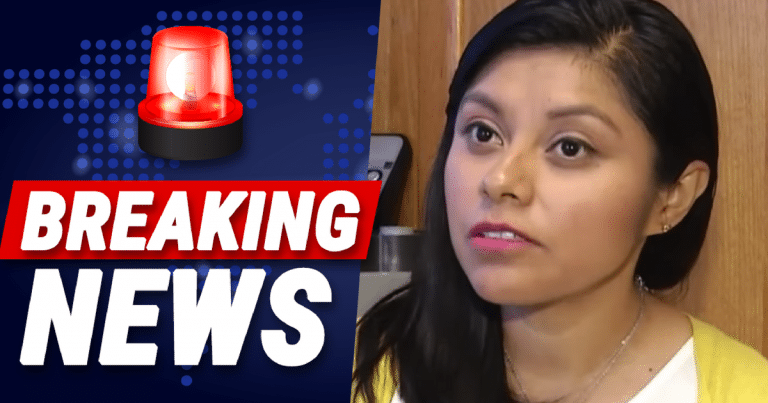 One state places an illegal "citizen" in charge of legal citizens. This is unbelievable.
Most Americans agree that illegal immigration is bad for the country. Only Democrats want to protect this situation. They don't care about the well-being of Americans. Or even illegals, for that matter. They simply want to exploit this new political base for votes.
Currently, President Trump is working to end illegal immigration. He wants to make America safe for all citizens. However, Liberal-controlled states are fighting back. They are violating federal law by putting illegal aliens first.
And one state is leading the charge in these treasonous actions. Not only do they promote and reward sanctuary cities and counties, but they also just appointed an illegal alien on a statewide committee.
From Fox News:
The Senate Rules Committee in California has appointed the first undocumented immigrant to a statewide post.
Lizbeth Mateo, 33, a Mexican-born attorney and immigrant rights activist who came to the U.S. with her parents at age 14, will serve on a committee that advises the California Student Aid Commission, the Sacramento Bee reported Wednesday…
De León called Mateo "a courageous, determined and intelligent young woman who at great personal risk has dedicated herself to fight for those seeking their rightful place in this country.
"While Donald Trump fixates on walls, California will continue to concentrate on opportunities," de León said in a news release.
It's no surprise California would betray its own people like this. California Democrats don't care about their own citizens. They only seek to protect criminals, all at the expense of Americans.
This appointment is purely symbolic. This person won't do anything to help people. We know that big government doesn't help the "underrepresented." It only exploits people in need, making them more dependent on the government.
California did this as a big "screw you" to the country. They want to defy President Trump and every last law-abiding American.
They don't care if drug cartels sneak over the border. Or when businesses hurt American workers by hiring illegals. Or when families are shattered by violence from aliens. As long as Democrats can stick their noses up at our laws and justice, they simply just don't care.
Do not be surprised if lawsuits follow. This appointment might be breaking the law. It might be illegal to appoint a non-citizen to this post. Public servants have to have legal status in this country.
So let us hope that this is only a temporary measure, and that Mateo is removed as soon as possible.
Source: Fox News