5 Senate Republicans Give Biden A Direct Order – They Demand Restoration Of Trump's Border Wall Funds, Or No Spending Bills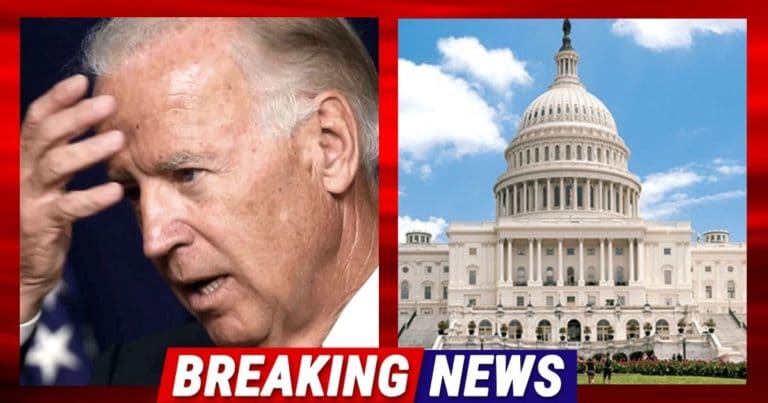 What's Happening:
With the Senate split 50-50, Democrats don't have the pull they pretend they have. Without enough support from Republicans, many bills will never see the light of day. With the filibuster in place, they need a portion of the right to back them on legislation.
So, some Republicans are using this to help Americans.
It's no secret Democrats are struggling to keep the government funded. They have less than two months to work out a deal that raises the debt ceiling and keep the doors open. But five Republicans have a perfect solution. They are happy to support funding for the government. Just bring back money for Trump's border wall.
From OANN:
Five Republican senators have promised to withhold support from any Democrat spending bill if the bill doesn't include funding for the border wall…

In a letter to their colleagues scheduled for release Monday, the five senators said… added funding proposals released by the Senate Appropriations Committee "fail to provide America's border agents with the proper security infrastructure necessary to defend America's southern border from continued crisis of unrestrained illegal migration."
Five Republican senators are calling on the Senate to restore nearly $2 billion allocated for Trump's border wall. They vowed to vote down any government funding bill that doesn't include this spending. This comes after Democrats removed this funding, and as Biden continues to block progress on Trump's signature achievement.
We know that Biden has undermined our border for months. His radical policies have effectively created an open border, which has let in over one million strangers. His overall immigration policy seems to be just the opposite of whatever Trump did, so of course, he refuses to continue building the wall.
But just five Republicans are willing to stand and fight. They are Mike Braun, Marco Rubio, Mike Lee, Cynthia Lummis, and Ted Cruz. Without their support, it is likely many attempts at funding the government will fall flat.
What they really need to do now is get the rest of Senate Republicans to join them. If enough Republicans stand against the Democrats' attempt to destroy the border, they'll have to comply. They can secure funding for the border wall and pass legislation to kickstart the construction.
But will the rest of the GOP have the guts to join them? We'll find out.
Key Takeaways:
Five Senate Republicans are demanding funding be restored to Trump's wall.
They vow to block any government funding bill that does not include it.
Democrats had taken away $2 billion in funds to build the wall.
Source: OANN