Florida GOP Senate Leader Votes For Gun Control – Then His 2020 Democrat Skeleton Tumbles Out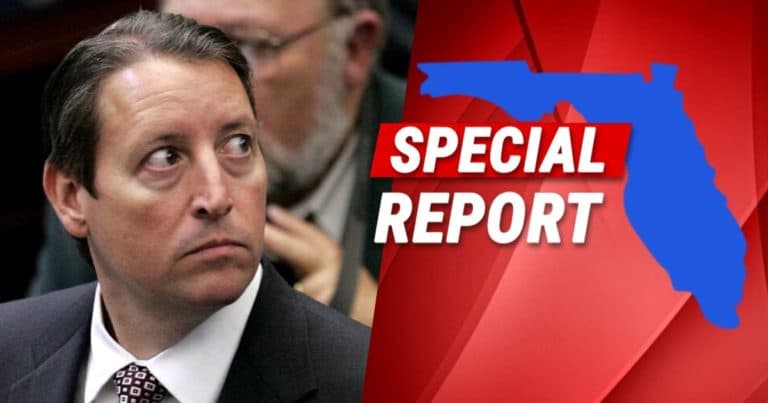 We wish we could say the corrupt swamp only exists in D.C. Or that we only find in on the far-left of our government.
But that's not the case.
What we discover from time to time is that the left can bribe or force Republicans to help them out.
So-called conservative leaders sell out their principles (literally) to push anti-Constitutional bills.
They hope these kinds of actions will slip by unnoticed. That Americans won't call them out for their schemes.
But they are wrong.
This time, a Florida Republican was pushing a radical gun-control bill. One that few conservatives could support.
And guess who may be pulling his strings?
From NRA-ILA:
Senate President Bill Galvano picked a fight with Floridians who believe in the constitutional Right to Keep and Bear Arms…

So now, he's back for more gun control and it appears likely that Bloomberg's $500,000.00 "donation" to Senate President Bill Galvano is behind yet another Galvano gun control bill. — SB-7028 – an admitted priority of Galvano.
You read that right. Florida's Senate President Bill Galvano is pushing a radical gun-control law.
Oh, and he just got a $500,000 "donation" from gun-grabbing Bloomberg. You remember Bloomberg, the former Republican who is now running for president as a liberal?
Bloomberg's biggest platform is to eradicate the Second Amendment. He is putting much of his time and money into making sure no one in America is safely armed.
And now we see Republicans—I mean RINOs, Republicans In Name Only—in Florida's senate are pushing a radical anti-gun bill. How interesting…
This proves that the swamp runs deep. And it will try to get away with anything, if we let it.
The good news is that Florida's governor and Hosue speaker are pushing back on this bill. But they need to know Americans are against this kind of thing, 100%
SHARE if you are against these kinds of toxic, gun-control laws and RINOs!
Source: NRA-ILA