Ron DeSantis Makes Major 2024 Move – The Florida Governor Is Launching a New Autobiography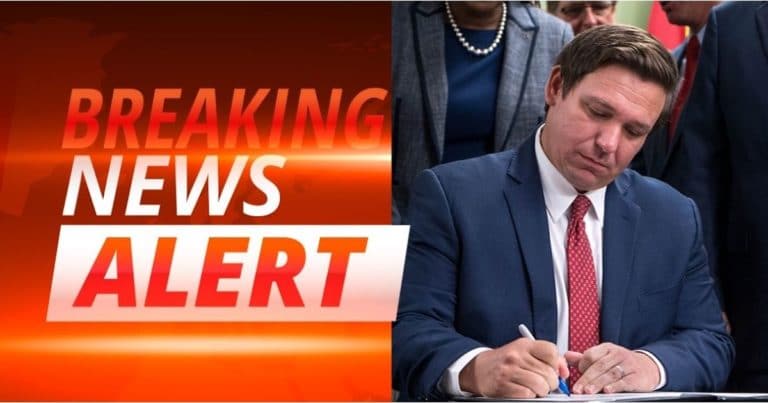 What's Happening:
It's clear that the biggest winner of the 2022 midterms—of all of 2022 really—has been Republican Gov. Ron DeSantis. The rockstar conservative did what few Republicans outside of Florida were able to do, secure a massive red wave. Thanks to him, Florida is now a strong, red state.
But he's far from finished.
It seems DeSantis is making a big move to reach Americans beyond the Sunshine State. Many have wondered if the governor will announce a 2024 run. Republican donors are already backing him. And this new announcement could be the first step in his bid for the White House.
From Fox News:
Republican Gov. Ron DeSantis of Florida will chronicle his life in public service in a new book that will publish in late February in what will be seen by political pundits as another step by the conservative champion toward a possible 2024 presidential run.

The autobiography by DeSantis, who was overwhelmingly re-elected three weeks ago to a second four-year term steering the increasingly red Sunshine State, is titled "The Courage to Be Free: Florida's Blueprint for America's Revival."
Now, this is interesting! DeSantis announced an autobiographical book called "The Courage to Be Free: Florida's Blueprint for America's Revival." According to reports, the book will detail his childhood, Little League achievements, his life at Yale and Harvard, and his time in the Navy post-9/11.
It seems the book will focus on what he's learned that has made him a successful leader. And the title appears to be a not-so-subtle nod toward his ideas for all the country, not just Florida. Does this mean he is preparing for a 2024 run?
A move like this would make sense if he plans on running for president. DeSantis scores major wins in turning a swing state red. Now, he could be setting his sights on the entire country–which is reeling from toxic leftism and divided partisans.
This book would be an excellent way for a governor to reach Americans from coast to coast. He could impress readers who had never seen him lead in Florida. Quite a smart way to lay the groundwork for a 2024 bid.
The book is slated to come out in February of next year. Just as DeSantis settles into his second term as governor, he could be gearing up for a much bigger run.
I guess we'll have to wait and see.
Key Takeaways:
Ron DeSantis announced a new book about his life and leadership.
Some believe this "blueprint" is a stepping stone toward a presidential bid.
DeSantis won re-election by a landslide in 2022, helping to flip Florida red.
Source: Fox News