Florida Just Honored Rush Limbaugh – Governor DeSantis Has Ordered His State's Flags Flown At Half Mast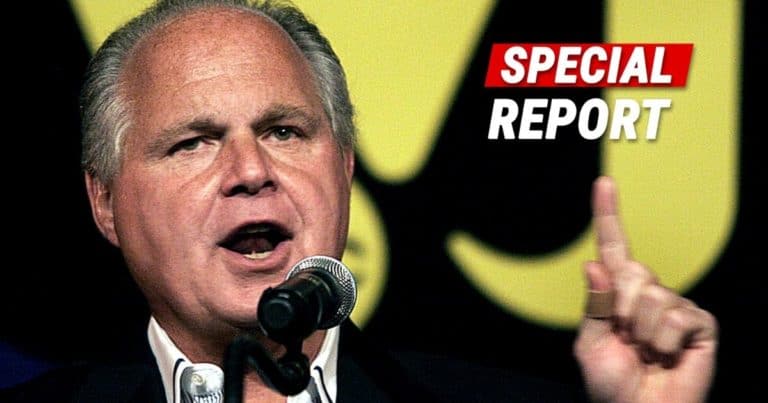 What's Happening:
When the news hit that Rush Limbaugh lost his battle against cancer, millions across the country mourned.
The man was more than a radio host or pop culture icon. He was the first conservative talk show host to reach a massive audience.
Long before Fox News or the modern podcasters of today, Rush was speaking to an audience of millions.
His influence helped propel Trump into the presidency. And now, the governor of Florida is giving him a proper tribute.
From Western Journal:
"I know they're still figuring out the arrangements but what we do when there's things of this magnitude, once the date of interment for Rush is announced, we're going to be lowering the flags to half-staff," Florida Gov. Ron DeSantis, a Republican, said at a news briefing, according to WKMG-TV.
Gov. DeSantis of Florida announced that once Rush's memorial is announced, he will have the state lower flags to half-staff.
That kind of honor is usually reserved for presidents and other leaders within the government. For DeSantis to do this for a radio host and conservative icon is significant.
But it is not unusual, in the slightest. Years ago, Rush moved his broadcasting headquarters from New York to Florida. Like many others, he views the Sunshine State as a haven from the liberal hostilities of the East Coast.
Florida was his home–and it is fitting that the state honor him with this tribute.
All across the state, the flags will be flown at half-staff, so that all residents can remember Rush.
Soon after Rush died, plenty of liberals clacked their jaws in defiance. They almost seemed happy to learn that the patriot lost his life.
It's unlikely that the White House will do anything to honor the man. It's good to see at least one state standing up for his legacy and impact.
Key Takeaways:
The governor of Florida announced a significant tribute for Rush Limbaugh's passing.
The entire state will fly their flags at half-staff during his memorial.
Limbaugh moved his broadcasting from New York to Florida years ago.
Source: Western Journal