Florida Enacts New Law To Protect Military Veterans – If You Rip Them Off, You Will Face Heavy Charges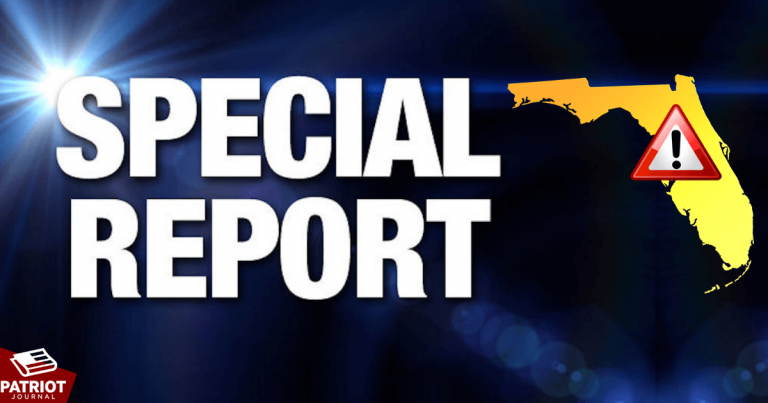 Many citizens say we often don't do enough to support our nation's greatest heroes, our military men and women. Our veterans certainly deserve fair treatment and America's protection.
Unfortunately, there are many unsavory individuals who don't care who they hurt. Scam artists will target anyone, regardless of whether or not they've sacrificed for their country.
And many times, veterans are targets for such criminals.
The good news is, some states are working hard to better protect active and former military members. Hopefully, more states will follow suit in the near future.
For example, Florida passed a series of laws earlier this year that just went into effect on Thursday, and swindlers had better take notice.
The new legislation significantly amps up the punishment for those who try to cheat our veterans.
From Fox News:
A series of Florida laws passed during this year's legislative session went into effect on Thursday, one of which makes it a felony to attempt to financially swindle a veteran out of $50,000 or more.
Now, trying to get $50K or more out of a military vet – via unlawful or deceitful means – will result in a stiff felony charge.
This is an amendment to the existing White Collar Crime Victim Protection Act.
This Act originally stated that someone "commits an aggravated white-collar crime if he or she obtains or attempts to obtain $50,000 or more by committing at least two associated white-collar crimes against 10 or more veterans."
The new laws have upgraded the crime:
The action will now be considered a first-degree felony, 'ranked at a level 9 out of 10 possible levels for incarceration purposes on the offense severity ranking chart of the Criminal Punishment Code.'
If you're found guilty of violating this law, you'll be responsible for any court costs and restitution associated with each of the victims.
You will also face a potential $500,000 fine or "double the value of the pecuniary gain or loss, whichever is greater."
Prior to this addition, the bill already sought to protect senior citizens with similar language. Sadly, that's another demographic often targeted by scammers and fraudsters.
Hopefully, these stricter laws will dissuade those looking to make an easy buck. And in the eyes of many, it's even worse when you go after those who served our country.
Key Takeaways:
New legislation went into effect in Florida this week. It increases the punishment for those who attempt to cheat veterans out of $50K or more.
This is now a felony, and comes with a fine of $500K or "double the value of the gain or loss, whichever is greater."
This is an addition to the existing White Collar Crime Victim Protection Act, which also protects senior citizens.
Source: Fox News