Florida Just Made a Major Constitutional Move – They Are About to Become the 26th State to Allow Gun Carry, No Permit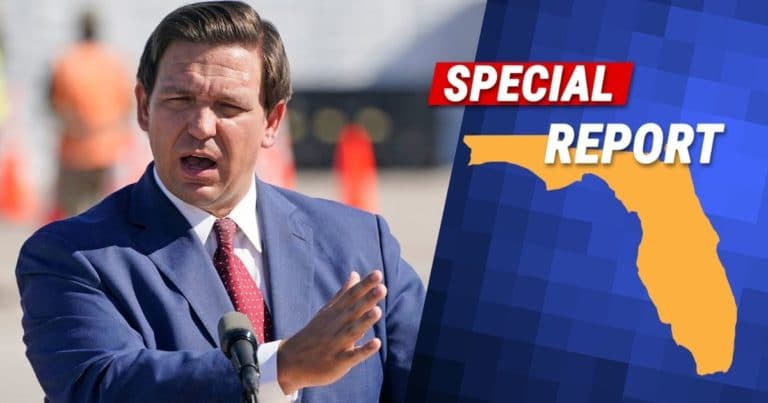 What's Happening:
Joe Biden has made one of his administration goals ripping your rights from your own hands. He ordered Congress to pass strict gun control laws. When that failed, he used federal agencies to push all kinds of limits on your Second Amendment rights.
But despite all of Biden's best efforts, Americans continue to secure the right to protect themselves. The Supreme Court recently struck a blow against blue states and their anti-Second Amendment laws. And now, Florida is about to make America a majority freedom country.
From The Tallahassee Democrat:
Florida could become the 26th state to allow people to carry concealed loaded guns anywhere without permits under legislation endorsed Monday by House Speaker Paul Renner and the Florida Sheriffs Association.

Dubbed "constitutional carry," by supporters, the concept behind the bill (HB 543) also has the backing of Gov. Ron DeSantis and Senate President Kathleen Passidomo, R-Naples.
Well, would you look at that? Florida lawmakers are strongly supporting a constitutional carry law. That would make it legal for any law-abiding resident to conceal-carry a firearm, without a permit.
If Florida passes this bill, it would make it the 26th state to do so. Making the United States a majority constitutional carry country. That would strike a powerful blow against the left's anti-Second Amendment agenda.
According to reports, Gov. Ron DeSantis supports the bill. It would only be a matter of getting to his desk before it becomes law. Other states, like Texas, have recently passed similar laws. Constitutional law eliminates the need to go through the permitting process, just to carry a firearm.
This move gives Americans the ability to carry a firearm on their person, while outside their homes. It gives them the power to protect themselves and others, from harm. Criminals are not too keen on constitutional carry laws. They make their jobs much tougher.
It seems Democrats, who also oppose these laws, are on the side of criminals. Big surprise, huh?
Key Takeaways:
Florida lawmakers are considering a bill that grants residents constitutional carry.
DeSantis is likely to sign the bill into law, given his support of the policy.
This would make Florida the 26th state to pass constitutional carry laws.
Source: Tallahassee Democrat