After DeSantis 2024 Bid Hits a Major Snag – Florida Lawmakers Rush in With a Solution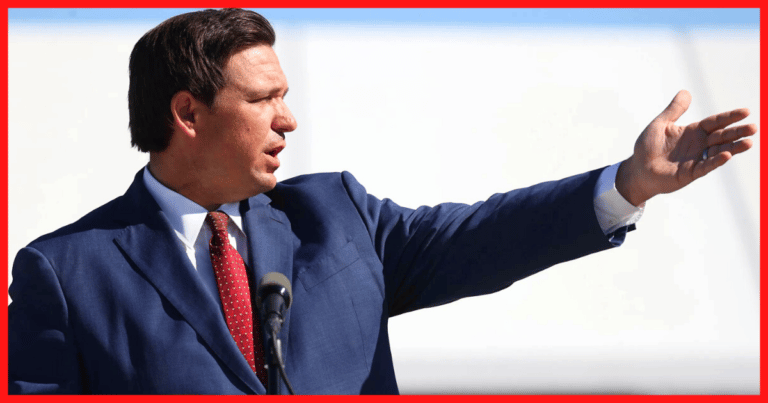 What's Happening:
Donald Trump is the first (and for now only) Republican candidate running for president in 2024. But his nomination with the GOP isn't a shoo-in like it was in 2020. Many names have floated around as possible candidates. And the person who just might take the crown is none other than Ron DeSantis.
The Florida governor was the most successful Republican in the 2022 midterms by a country mile. Many suspect that if he ran in 2024, he would easily defeat Joe Biden (or whatever pathetic candidate the Democrats muster up). But a Florida law puts a huge roadblock to a possible bid.
But two top lawmakers are willing to make a big change.
From Daily Wire:
Incoming Florida House Speaker Paul Renner, a Republican, said he supports changing a state law that would require DeSantis to resign in order to run for president…

Renner spoke Tuesday after his colleagues formally elected him to lead the state's lower chamber. New Senate President Kathleen Passidomo said she was on board with the change, too.
As it turns out, a Florida law requires someone running for "federal public office" to resign from the post they currently hold. Some legal experts disagree with how this might apply to a governor running for president.
The language sounds like it only applies after DeSantis is elected president. It could be that DeSantis can remain governor of Florida during the race–and step down only after he is elected and sworn into office.
But regardless, the top lawmakers in Florida have agreed to modify this law to help DeSantis. I'm sure Democrats are foaming at the mouth in anger over this already. But it doesn't seem as if every other state has these limitations.
Even the federal government doesn't require someone to resign from a post if they are running for higher office. John McCain lost his White House bid in 2008–but remained a senator. It would probably only be a matter of amending this Florida law to clear the way for DeSantis.
But this development is further evidence of a DeSantis 2024 run. The governor has yet to make anything official, but it's clear that he has the support of Republicans in Florida. Should he launch a bid sometime in 2023, he might quickly gain support nationwide.
Key Takeaways:
The top Florida lawmakers are open to changing a law so DeSantis can run for president.
The Florida law requires candidates running for federal office to resign from their current posts.
DeSantis is considered a top 2024 contender, although he has not announced a bid yet.
Source: Daily Wire