Days After Judge Blocks Florida Sanctuary City Ban – 17 State Attorneys General Stand Up for DeSantis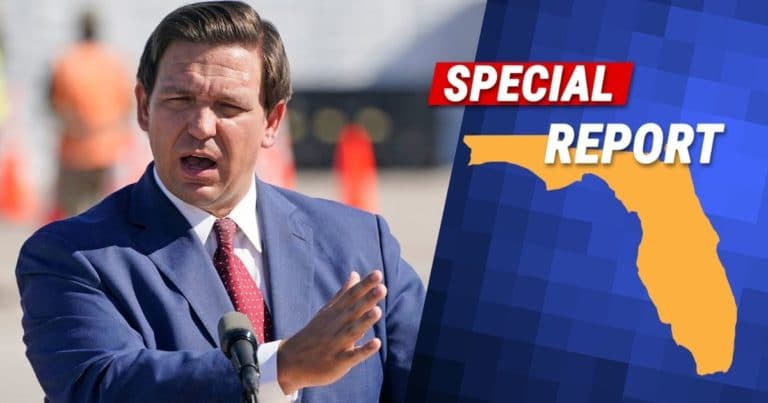 What's Happening:
Conservative governors are moving mountains to preserve our rights and government. But Biden's liberal agenda, through the courts, continues to undermine them.
Florida passed a law to ban sanctuary cities. A federal judge halted the law, in a gross violation of states' rights.
And now, numerous AGs from across the country are taking action.
From Just the News:
Following a federal judge's decision to halt the Florida legislature's ban on sanctuary cities, 17 state attorneys general have come out in defense of the law, which was signed into law in 2019 by GOP Gov. Ron DeSantis…

Ken Paxton (R), the attorney general of Texas, said earlier this week, "Sanctuary cities have become havens for illegal aliens and all the social, economic, and criminal costs that illegal immigration entails. The Florida law simply required local law enforcement officials to comply with federal immigration law."
Seventeen state attorneys general banded together to support Florida's sanctuary ban. They are supporting the state's right to protect citizens and uphold immigration law.
This kind of support will go a long way in helping Florida challenge this court ruling, which is on shaky ground, to begin with.
Federal courts do have the authority to rule on state laws. But only to uphold federal law and the Constitution.
Which federal law requires states to allow sanctuary cities? Go show me that law, I'll wait.
President Trump frequently battled with liberal states that provided sanctuary for border jumpers. Sanctuary states, by definition, violate federal immigration laws.
This ruling is questionable at best. And Florida should appeal. And, with the support of 17 states, they will have the momentum to move forward.
Key Takeaways:
Seventeen state AGs are supporting Florida's sanctuary city ban.
This comes after a federal court halted the 2019 law.
Joe Biden's administration has allowed an uncounted number of migrants over the border.
Source: Just the News