Former Def. Sec. Gates Slams Biden Again – Goes On Record To Say Joe's Been Wrong On Foreign Policy For The Last 40 Years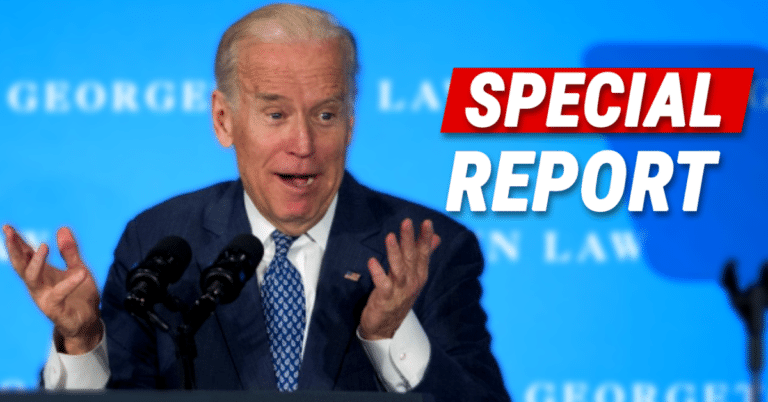 What's Happening:
The Democrats are hoping Americans will elect Joe Biden, due largely to his history inside Washington, D.C. Long before he served Barack Obama as vice president, Biden worked within the U.S. Senate.
Biden himself claims to be an "expert" on foreign policy. He was even considered President Obama's top foreign advisor. Liberals seem to say Biden would be better at handling foreign issues than the current president, Donald Trump.
But a former defense secretary and CIA director has other thoughts:
[Former CIA director and defense secretary Robert Gates] said Biden has been wrong on almost every foreign policy and national security issue over the last 40 years, particularly during the 1980s when Biden was in the Senate and opposed President Ronald Reagan's policies toward the Soviet Union.
Gates points all the way back to Biden's decisions in the 1980s. The former defense secretary explained Biden voted against "every single arms program" suggested by President Reagan. Gates also pointed out how then-Sen. Biden voted for the Iraq War—a conflict largely considered a failure by Americans.
In addition, Gates said Biden "had some issues" with the military, butting heads with generals as vice president.
The left has tried to portray President Trump as reckless and dangerous when it comes to handling foreign issues. Yet a man who worked closely with Biden—and numerous other administrations—appears to be sounding the alarm on Biden's history with foreign policy.
This brings to mind Biden's questionable relationship with both China and Ukraine. Liberal media outlets have been effective at sweeping those scandals under the rug. But many Americans have not forgotten Biden might have traded his influence as vice president with these countries, in exchange for huge windfalls for his son.
Key Takeaways:
Joe Biden touts his record in D.C., claiming he is better at foreign policy than Donald Trump.
Robert Gates, former secretary of defense, says Biden was wrong on "almost every" foreign policy issue.
Gate's comments bring to mind scandals involving Joe Biden and China and Ukraine.
Source: WBT Radio