Four GOP Senators Just Turned On Trump – They Claim Donald Shouldn't Speak About Roger Stone's Sentencing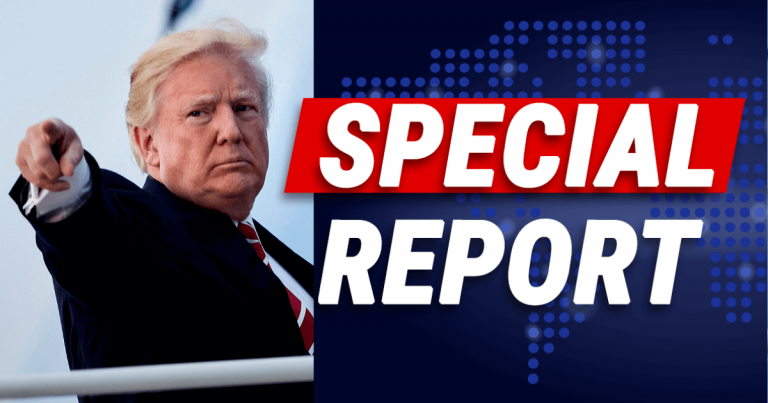 The Democrats pulled out all the stops to impeach and remove Donald Trump from office.
Against all odds, Republicans united to stop them (except for Mitt Romney). Thanks to the Senate, the left's bogus charges were voted down.
That kind of unity can transform the nation. If Republicans continue to support one another—and the president—2020 will be a historic win for the party.
We might have a Republican-controlled Senate, House, and White House. There won't be anything Trump can't accomplish.
But already we are seeing Republicans peeling away. Seems like they have their own agendas to worry about.
Remember these names.
From The Hill:
Some Republican senators said on Wednesday that President Trump shouldn't weigh in on pending sentences after he publicly criticized an initial recommendation from the Department of Justice (DOJ) in the case of Roger Stone.
Four Republican senators came out and criticized Trump because of his comments over the Roger Stone trial.
Those Republicans are Lisa Murkowski, Susan Collins, Mitt Romney, and Lindsey Graham. We shouldn't be too surprised at some of those names.
Sen. Susan Collins (R-Maine) told reporters that Trump 'should not have gotten involved.'
Three of these senators are "moderates" who have not been totally supportive of the president thus far.
And we all know about Mitt Romney, who some have even called a "secret Democrat agent."
But it is a surprise that Sen. Graham came out to complain about Trump's comments.
'I don't think he should be commenting on cases in the system, I don't think that's appropriate,' Graham told reporters.

Graham has been a strong supporter of the president's, especially during some of the toughest moments of his presidency.
Is this just a few Republicans misspeaking or airing their opinions at the wrong time? Or is it a sign that the party is already splintering after so many months of unity?
After all, we know that Trump loves to tweet. That's been true long before he was president. Why do these Republicans feel the need to comment on it, as if tweets were the same as policy?
We can't say for sure. But hopefully, these senators will come to their senses before it's too late.
SHARE to tell these senators to stand with the president, not against him!
Source: The Hill