Fox Quickly Cuts Away After Strange Incident – Fox News Hosts Worried After Seeing Something 'Unknown'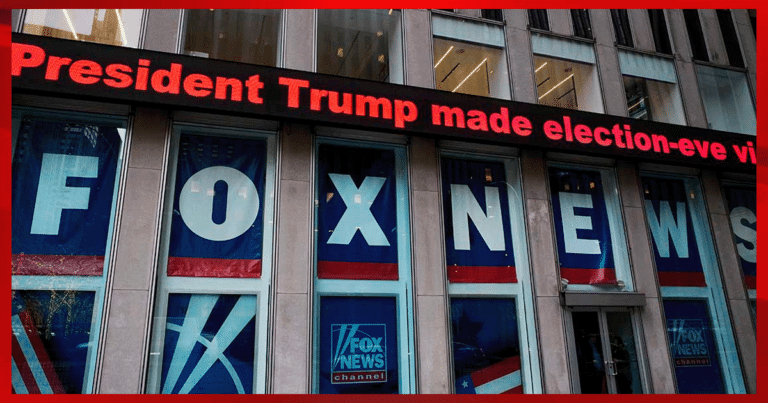 What's Happening:
"Nothing to see here, folks." Or is there?
Media members of all types face potential threats when covering the news during live segments either on the street or in studios right next to public areas. Conservative media members and their studios have been attacked in the past through physical assault and vandalism.
What sent Fox News show hosts springing to their feet and producers quickly changing the show set on Monday? It's not normal for show hosts to jump off the couch in concern over something outside and then hide behind window blinds.
From the Daily Caller:
The panel for the network's show "Outnumbered" abruptly cut as the co-hosts noticeably pointed and looked at the windows located to their right at their New York City studio. Co-host Emily Compagno pointed at the window while the camera still closed up on her.

Co-host Harris Faulkner stood up and looked toward the window, and co-host Kayleigh McEnany soon looked behind her in the same direction. The co-hosts all appeared concerned.
The Fox studio set for "Outnumbered" is on the ground level with New York City sidewalks right outside the windows. People walking by can stop and make faces through the windows or express their feelings toward Fox in any number of visual ways. Gestures often aren't suitable for public television. Considering the number of perverted and vulgar people wandering around NYC streets, anything could have happened.
Add in all the liberal newscasters and politicians who regularly attack Fox in the media and who knows what the "Outnumbered" crew was facing. The name of the show may be ironic considering how Fox studios are in the heart of NYC and surrounded by leftists who want to destroy everything conservative.
"Outnumbered" show hosts displayed genuine concern for whatever was happening. And, considering the response of show producers to quickly cover the windows, something was not right and potentially dangerous.
It's good to see that all was well after the incident, but we want to know more details about what happened. People need to know if there are real dangers to avoid outside Fox News studios. Well, we do know there are because conservatives are way outnumbered in NYC.
We just want the real scoop since there is obviously something to see here.
Key Takeaways:
Conservative media TV show hosts face "concern" outside their studio.
Fox News cuts to commercial, closes window shades… says nothing.
What really happened that caused Fox hosts to point out what was on the street?
Source: Daily Caller