New Fox News Show Just Crushed CNN – Cuomo Plummets While His Hilarious Competitor SKYROCKETS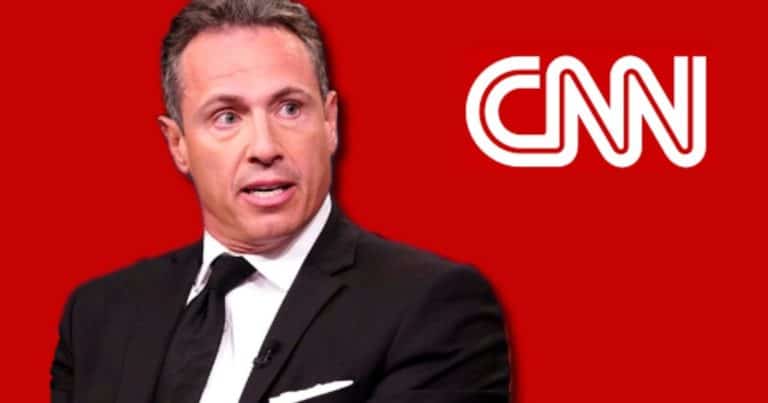 What's Happening:
None of us were surprised that once Trump left office, the liberal media took a big hit.
After all, their main product was fake news attacking President Trump. But with Joe Biden stumbling around the White House, networks like CNN lost their main source of content.
Now we are seeing the aftermath of all this. Their most popular show, featuring Chris Cuomo, took two big hits.
First, his brother Andrew Cuomo continues to face scandal after scandal. Now, a new competitor from Fox is wiping the late-night floor with old Fredo.
From Fox News:
CNN's "Cuomo Prime Time" continues to drop viewers at an alarming rate as the big brother of namesake host Chris Cuomo is caught up in multiple scandals…

While CNN's most popular show loses viewers, the newest addition to Fox News Channel has thrived.

Fox News' "Gutfeld!" has averaged 1.6 million viewers since it premiered on April 5, outdrawing every single CNN program in both total viewers and the demo. Greg Gutfeld's late-night show dominated its head-to-head competition, beating Don Lemon's "CNN Tonight" by 135 percent.
CNN claims to be news "you can trust." But it looks like viewers only tuned in to watch a steady stream of Trump hate.
Those same liberal viewers aren't too interested to hear about the horrible things the man they voted for is doing.
Worse than that, a top host for the network is connected with an unpopular New York governor. Chris Cuomo can't really shake his association with embattled bro Andrew, since he was a regular guest on his horrible news show.
Add to that the fact that Fox News has a new host, Greg Gutfeld, that is raking up the views.
Gutfeld is beating Cuomo and Lemon in viewership. It seems that, after taking a small hit last year, Fox News is back to eating CNN's lunch.
Cuomo just doesn't have the reputation or skills to match Fox News. So, we won't be surprised to learn his ratings continue to plummet.
Key Takeaways:
One of CNN's top hosts continues to lose viewers to Fox News.
Chris Cuomo is suffering thanks to fake news and his brother's scandal.
Fox's Greg Gutfeld is enjoying continued high ratings, beating CNN.
Source: Fox News