Funny Business Could Be Going On In Georgia – A Liberal Judge, Who Is Also Stacey Abrams' Sister, Just Refused To Clean Up Voter Rolls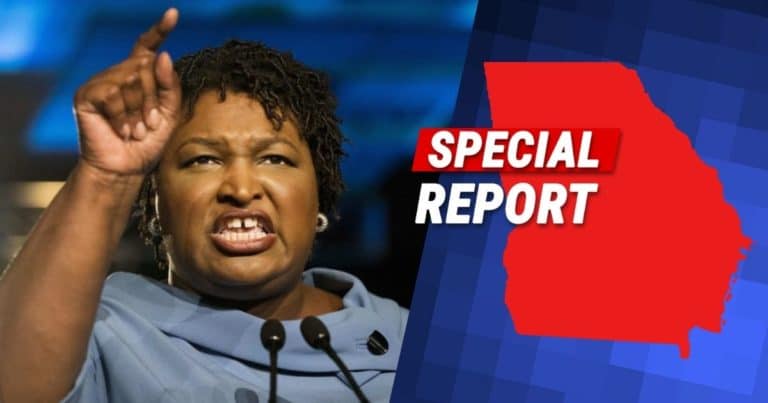 What's Happening:
Next week there will be two important runoff elections in Georgia. These races will determine their two Senate seats.
And, if you haven't been paying attention, the state has done a terrible job this year with protecting their elections.
If Democrats take those seats, they will gain influence in the Senate. So, you can imagine how much they want to win.
And it looks like a leftist ally has just given them some help, through the courts. From Fox News:
A Georgia judge who is the sister of Democratic politician Stacey Abrams refused to recuse herself from a crucial election case, instead ruling against the purge of 4,000 voters from state rolls before Senate runoffs.

U.S. District Judge Leslie Abrams Gardner's ruling comes after two counties voted to remove a tranche of voters' names from their rosters after two separate complaints alleged that publicly available voter registration data matched unverified change-of-address records by the U.S. Postal Service.
Two Georgia counties highlighted at least 4,000 names that probably should be removed from voter rolls. That's because these people have moved from the state and are no longer eligible to vote.
But a district judge, who happens to be the sister of leftist Stacey Abrams, ruled to keep the names on the roster.
That's pretty fishy, if you ask me. These people should not be on the roster. They no longer live in Georgia and should not be voting.
They most likely won't be. But with their names on the list, anyone can possibly use that to get a ballot and vote.
We've already seen plenty of problems with Georgia's election system this year. Three memory cards with votes were not uploaded because election workers "forgot."
And the state officials refuse to do a thorough audit to match signatures with ballots, suggesting there were people who voted that shouldn't have.
These four thousand names can easily sway a close election. Yet this judge, who might be siding with the left, is letting them remain.
Key Takeaways:
A district judge refused to remove 4,000 names from Georgia voter rolls.
These names are of people who moved away from GA and cannot vote.
The judge is a sister to Stacey Abrams, a radical leftist Democrat.
Source: Fox News