Gambler Makes Possibly Largest Political Bet In History On Trump – For Donald's Reelection, He Puts Down $5M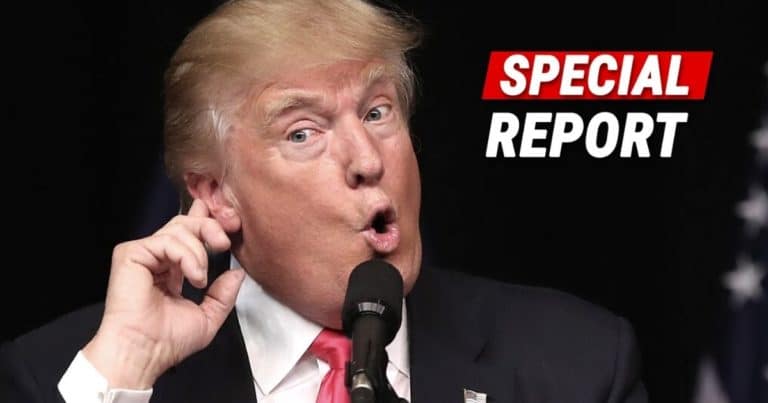 Heading into election day, nobody really knew where the chips would fall. While some polls claimed an advantage for Biden, others indicated the race could be tighter than many believed.
As it turns out, it is an extremely close race — one of the closest in American history, in fact. And because of this, one particularly brave gambler might be sweating right now.
A mystery overseas gambler bet big on Donald Trump getting re – elected … really big.
While millions hold their collective breaths, awaiting the final voting results for the presidential election, this guy is seriously hoping that he doesn't lose a giant sum of money.
According to The Sun, a former British banker dumped $5 million on the President; he apparently used "private bookies registered in Curacao" to get it done.
And sources are saying this isn't just a huge gamble. In fact, it might be the single biggest political wager in history.
Via The Daily Wire:
Industry insiders confirmed that the bet indeed was placed and might be the largest made in political history.

'Word of this bet has done the rounds and we think it's the biggest ever made on politics,' said the source.
Even though this is the gamble that's turning heads, it's interesting to find out that many of the late wagers were in favor of Trump.
Ladbrokes, a gambling company, claims that 3 in 4 of the final bets placed were in favor of the President.
Said representative Jessica O'Reilly:
Biden looks home and hosed according to the bookies and pollsters, but even at the eleventh hour punters are continuing to back Trump at the odds on offer.
Furthermore, an online betting firm, Paddy Power, confirmed that their last-minute bets were 93 percent in favor of Trump.
As it turns out, the betting market for the 2020 election is downright massive. Much bigger than anything we've seen in past elections, according to the reports.
Matthew Shaddick, head of the political and British sports betting and gambling firm GVC, said it's "twice as big as 2016, easily making it the biggest political event ever."
Well, given the sheer number of votes counted in the election, that certainly seems true.
Everyone is so heavily invested in the outcome of this epic race — though some are obviously more "invested" than others.
Key Takeaways:
A mystery gambler placed what might be the biggest bet in political history: $5 million on Trump.
Last-minute wagers appeared to heavily favor the President, according to multiple betting outlets.
Betting on this election has eclipsed all expectations. One expert calls it "the biggest political event ever."
Source: The Daily Wire