After Gas Prices Soar Again in America – President Biden Dares to Block Drilling on Millions of Acres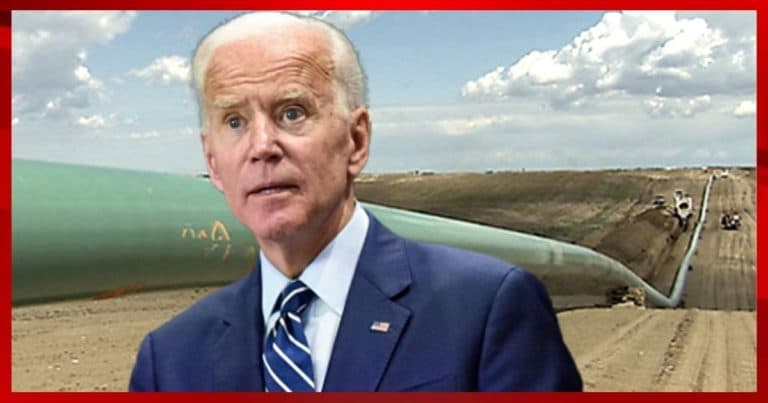 What's Happening:
Biden once promised to "work like the devil" to get gas prices lowered. The best he's done was deplete our emergency reserve of fuel.
And that barely made a dent. Biden has gone to foreign countries, begging them to increase fuel production.
But as gas prices rise once more, he is banning more drilling on available land in the U.S.
From Daily Caller:
The Biden administration reversed a Trump-era policy Monday that massively expanded the area available for fossil fuel leasing even as gasoline prices remained near an all-time high.

The Bureau of Land Management (BLM) issued a record of decision, reducing the land available for energy leasing in the National Petroleum Reserve in Alaska (NPR-A) to its level set in 2013. In June 2020, former Interior Secretary David Bernhardt finalized a decision allowing 18.6 million acres, or 82%, of the NPR-A's subsurface estate to be open for oil and gas leasing.

The average price of gasoline nationwide increased to $4.13 per gallon on Tuesday, remaining near its all-time high, according to AAA data.
Gas prices are reaching a record-level high. Biden's response? To reduce the amount of land available for drilling oil and gas.
Yeah, Joe, that's a terrible idea!
It seems Biden wants everyone to produce more oil, but the United States. He promised to lower gas prices but seems to have done the opposite.
He previously blamed Putin for the gas crisis, but nobody believed him. That's because prices have been increasing ever since he entered office.
Biden and his goons watch gas prices skyrocket. They know that is hurting working Americans, including people struggling to put food on the table.
Yet they decide to decrease access to fuel even more, which will cause the problem to get worse.
Does anyone in the White House have a brain? Even Obama, once and a while, pretended like he cared about Americans.
But old Joe and his team of Soros-backed handlers do not care about everyday Americans.
Perhaps that's why Democrats are going to lose so badly in November?
Key Takeaways:
Joe Biden reduced the land available for drilling, as gas prices spike.
Biden is responsible for a historic rise in gas prices.
His policies have only further hurt working Americans at the pump.
Source: Daily Caller