George Soros Caught In Action – His 2020 Democrat SuperPAC Donations Just Reached $40 million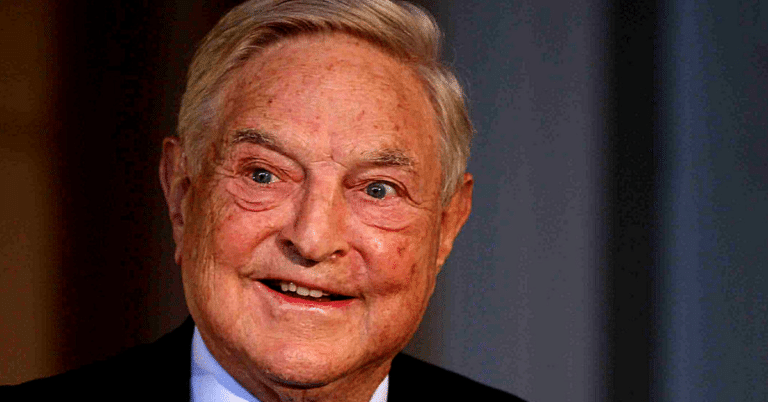 What's Happening:
George Soros is a well-known name in the world of politics. As a billionaire donor, he's contributed millions of dollars to the campaigns of notable Washington leaders (including the late John McCain). The Hungarian businessman is known for his outspoken support of liberal policies and the Democratic Party.
In 2016, he was a major supporter of Hillary Clinton and the Democrats. Reports indicate he spent nearly $20 million on that election. But it appears the liberal donor is set to surpass that year, with his effort to get Joe Biden and Democrats elected in 2020:
Left-wing billionaire George Soros is set to double his 2016 election spending in an effort to remove President Donald Trump from the White House, according to public records…

The Washington Free Beacon, which was the first outlet to report Soros's 2020 spending, stated that Soros has poured money "into the coffers of the Democracy PAC, a super PAC that passes money to other liberal PACs working to defeat Trump and congressional Republicans."
Democrats are frequently critical of "dark money" that influences politics and government. Noted "Democratic socialist" Alexandria Ocasio-Cortez and former presidential candidate Bernie Sanders have famously attacked the fact that rich businessmen and lobbyists pump millions into elections.
Yet this latest news reveals that the core of the Democratic Party benefits from a large windfall from one of the world's richest businessmen. According to public records, the George Soros-backed Democracy PAC has received $40 million already during this election. That money ends up in the hands of liberal PACS working to retake the White House, flip the Senate, and keep the House blue.
Soros directly gave $5.5 million into the super PAC. The nonprofit connected to his Open Society Foundation gave an additional $35 million, a move many suspect was meant to keep his name out of public views.
It appears odd that politicians that have condemned big donations from powerful businessmen would so readily accept Soros' support. The money is channeled from his PAC to numerous other ones, perhaps to mask where it originally came from. Are Democrats trying to hide where their money is coming from? Do they expect Americans to not pay attention to who is donating to their campaigns?
Or are Democrats totally unaware of where the money is coming from? That would be the least likely scenario, as big businessmen only donate money in order to gain a politician's ear.
But the sheer amount of money coming from George Soros suggests he wants more than just a dinner at the White House.
Key Takeaways:
George Soros is set to double his political contributions for the 2020 Election.
The billionaire is known for donating millions to liberal politicians and left-wing causes.
This flies in the face of Democrats' repeated attacks on "dark money" influencing government.
Source: Breitbart