George Soros Makes Million Dollar Donation – He's Going All in for Democrat Stacey Abrams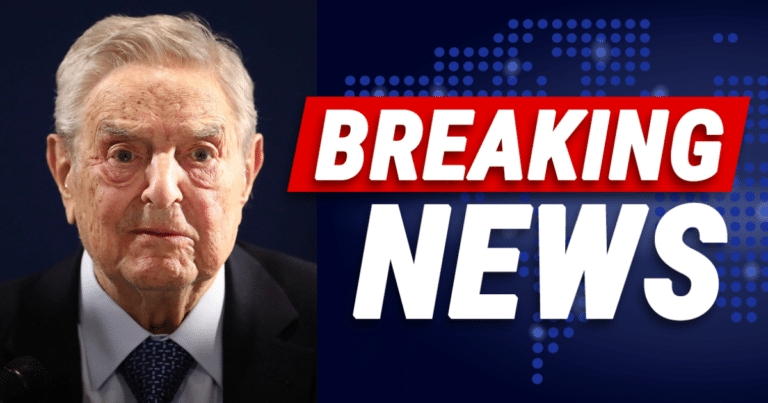 George Soros is still alive ladies and gentlemen.
Yes, it's shocking I know. Perhaps it has to do with the fact that we've never seen George Soros and Emperor Palpatine from Star Wars in the same room. Definitely makes you wonder, are they the same person?
All kidding aside, Soros has been a toxic influence on American politics for far too long. The amount of money and influence he has poured into the absolute worst candidates on the Left truly is staggering when you list them all out.
The most recent of those liberals under his spell?
Liberal billionaire George Soros has pushed $1 million into Georgia to back Stacey Abrams' second attempt at landing in the governor's office, filings show. Soros' Democracy PAC II, a federal committee bankrolled by $125 million from the financier for the 2022 elections, made a $1 million donation to One Georgia Inc. on March 11, Federal Election Commission records show.

One Georgia Inc. is a leadership committee launched to aid Abrams' candidacy, and Abrams nor the group appear to have publicly announced its existence.
That's right. Stacey Abrams.
Abrams who was famously endorsed by Bernie Sanders, ran for governor of Georgia back in 2018. She lost that race by over 54,000 votes to Brian Kemp.
Interestingly enough, she ended her campaign shortly after but would not call it a concession. Why not?
Well check this out:
She emphasized that her statement was not a concession, because "concession means to acknowledge an action is right, true, or proper"
In case you aren't sure what she meant by that, she went on to repeatedly claim that the election was not conducted fairly. How ironic. It seems the Democrats are constantly talking about how fair our elections are and how there is never any fraud or issues, but then the moment they lose, they start crying foul play.
Sounds like karma is alive and well.
George Soros dumping crazy money into her campaign through PACS and groups with less than transparent reporting just goes to show you exactly the type of candidate that she is. Long story short, she would be a disaster for Georgia. Which is exactly why Soros wants her in office.
It seems Soros' plan as of late hasn't been to enact as much good as he can for his party, but rather to instill as much chaos and confusion as possible in the USA political scene, and other countries as well.
You can pretty much not do any research in politics and just choose whoever is running against the person that Soros is backing and you'll be right on the money 10 times outta 10.
Where is Luke Skywalker to take care of this issue when you need him? 😉
Source: Fox News