Georgia Runoff Debate Goes Off The Rails For Democrat Warnock – Like Joe, He Refuses To Answer On Supreme Court Packing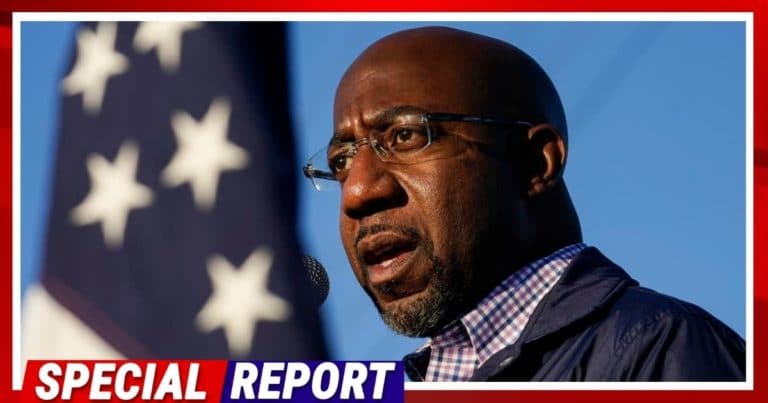 What's Happening:
Two runoff races in Georgia will determine the balance of power in the Senate.
Both Senate seats, currently held by Republicans, will be up for grabs in January. Democrats are pumping millions into the state to flip them.
Two candidates running for a seat just held a nationally televised debate.
Republican Loeffler forced a point-blank question on Democrat Warnock. And his answer probably disappointed many.
From Daily Caller:
Democratic senate candidate Raphael Warnock refused to say during a debate Sunday whether he supports "court packing," or adding seats to the Supreme Court…
He was also grilled on socialism and communism. His answer was pretty rough:
Warnock refused to answer if he'd support packing the Supreme Court, the highest court in the land. He tried to deflect from the answer, saying only people "in the beltway" care about it.
Sorry, Warnock, but there are plenty of Americans concerned if Democrats want to pack our court with far-left radicals.
Supreme Court decisions affect the everyday lives of all Americans. Not saying if you'd throw off the court to have your way is serious.
Why is this guy—who wants to represent the people of Georgia—too afraid to say if he'd support court-packing? It's a simple answer: yes or no.
But even more disturbing is the fact that he refused to denounce communism—at a time when far-left activists are calling for it more and more.
A candidate whose party is resembling socialist regimes more and more should be willing to answer such a question. How do we know if Warnock will or won't endorse radical policies?
Democrats often try to make a distinction between socialism and communism, too. It should be easy for him to say he rejects communism, after all. The fact that he doesn't speaks volumes.
Key Takeaways:
Democrat for Senate refused to admit if he supported court-packing.
Warnock also sidestepped a question to denounce communism.
The man has a record of praising Marxists.
Source: Daily Caller, YouTube, YouTube