Georgia Senate Runoff Races Just Got A Major Boost – The RNC Just Sent Staff, Volunteers, And At Least $20 Million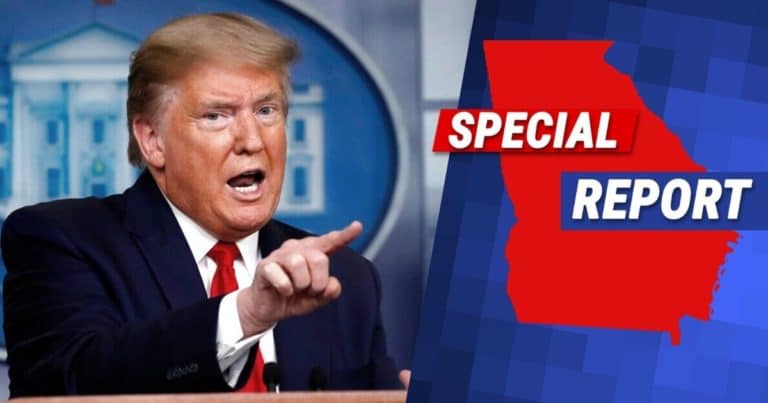 What's Happening:
Two Senate races will determine the makeup of the higher chamber of Congress. And they're both going to happen in Georgia.
Newt Gingrich has predicted these races might decide the fate of the country. If Republicans lose both, they will lose control of the Senate, creating a 50/50. A lack of a majority will give the tie-breaking vote to Kamala Harris should she and Biden be confirmed.
Democrats might get enough power to pack the courts, raise taxes, abolish the filibuster, and push a radical agenda.
But it looks like Republicans aren't leaving this race to chance. They are pulling out the stops for these races:
The Republican National Committee has sent more than 500 staffers and thousands of volunteers to Georgia for the holidays, and has committed to spending at least $20 million in the Peach State in support of GOP Sens. David Perdue and Kelly Loeffler ahead of the Jan. 5 runoffs, Fox News has learned.

An RNC official told Fox News Tuesday that in addition to the "substantial team" already in Georgia for the general election, they have sent additional staff and recruited volunteers to deploy the GOP's "data-driven GOTV operation."
Previously, we learned about how Democrats from outside the state were pumping millions into these runoffs.
A New York Times reporter and Andrew Yang both called on Democrats from other states to literally move to Georgia just to register to vote.
The secretary of state of Georgia even said a group known as America Votes is trying to get non-residents registered.
All major attempts at swaying these critical races—and possibly breaking the law.
The GOP is striking back with a major push to get Americans to vote. They are pumping significant resources, cash, and manpower into the state.
They are doing everything they can to ensure these Republican senators are re-elected and that they hold the Senate.
The 2020 Election in Georgia was rife with problems. Many of those problems still linger, as the president battles for fair and honest election results.
The same thing can happen with these runoffs unless Republicans fight to watch polling stations and observe that every legal vote is counted.
Do you think Republicans will win the Georgia seats?
Key Takeaways:
GOP is pumping millions into the GA runoffs.
They have sent hundreds of volunteers to work through the holidays.
The January runoffs will determine the fate of the Senate.
Source: Fox News