Hours Before Georgia Vote To Determine Senate Control – Senator Loeffler Takes A Stand, Will Object To Certifying 2020 Results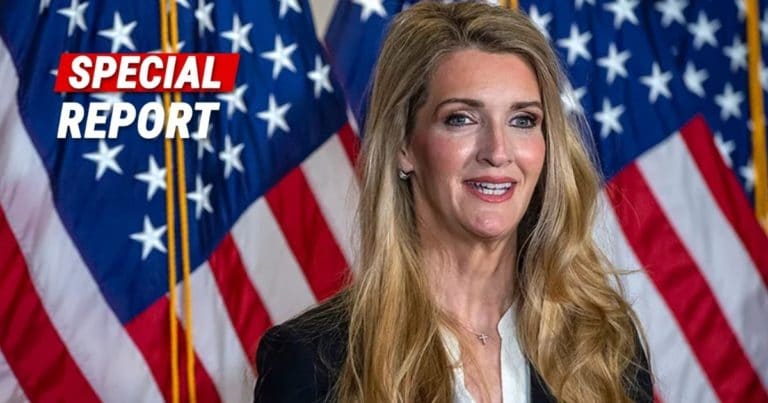 What's Happening:
Today, Georgia will be voting in perhaps the most critical senatorial elections in recent years. If Democrats win both seats, they will have total control of Congress and the White House, if only by a hair.
That would give them the power to push through a radical agenda, the will of the American people be damned.
One of the Republicans fighting is Sen. Loeffler, who is up against a far-left radical. And she just took a bold stance on a major battle of the season.
From Fox News:
Georgia Republican Sen. Kelly Loeffler will object to certifying the results of at least one state during Wednesday's Electoral College vote count by Congress, Fox News has learned…

"Elections are the bedrock of our democracy and the American people deserve to be 100% confident in our election systems and its outcomes. But right now, tens of millions of Americans have real concerns about the way in which the November Presidential election was conducted—and I share their concerns," Loeffler said in a statement to Fox News on Monday.
Numerous Republican senators have announced they will be challenging the electoral count this Wednesday.
On the eve of a fateful election, a senator whose seat hangs in the balance announced she would do so as well.
Several D.C. Republicans have sided with the media and establishment in rejecting Trump's challenge to the electoral votes of several states. But it appears the general public (including most Republican voters) support the president's fight for election integrity.
A senator that wants to stay in the good graces of the Republican voting bloc would do wise to support this crucial battle.
But it's a risky move, nonetheless. With most of the MSM media ignoring concerns over the election or outright saying Trump is wrong, a Republican might fear the wrath of CNN and Fox News (who both, along with the rest of the MSM, deny any problems occurred).
It seems like Loeffler is taking that risk. She is putting her own race on the line to support the president's battle.
This could work out in her favor or it could backfire. It doesn't seem like she is worried, though.
Perhaps it's because she knows it's better to die on your feet fight than live like a coward on your back.
But maybe she knows something others don't—maybe her internal polling is showing she has a substantial advantage over her socialist opponent.
Do you support Loeffler and her stand for election integrity?
Key Takeaways:
Georgia Sen. Loeffler will vote against certifying the election on Wednesday.
She is in a runoff election that will be decided today for her seat.
While some Republicans refused, many are backing Trump's battle over the election results.
Source: Fox News