Georgia Democrat Warnock Video Slips Out – He Actually Compared Cuba And Fidel Castro To America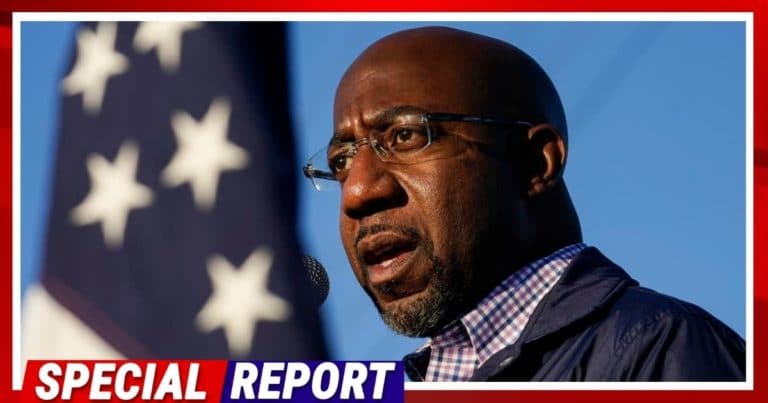 What's Happening:
Where do Democrats get these candidates? Seriously. They used to attract the best and the brightest.
These days? I can find better (more patriotic and educated) candidates at a nursery school.
We've seen the caliber of modern Democrats in the form of AOC, a former bartender who apparently doesn't understand the Constitution.
But another candidate, who might determine the future of the Senate, appears to be even worse.
Democrats must not have realized that this video was still floating around. Because it's coming back to bite them.
From Fox News:
The Rev. Raphael Warnock, whose Senate runoff race in Georgia will help decide which party controls Congress' upper chamber next year, is again facing criticism over controversial past comments.

In a resurfaced video of a speech he made shortly after the death of Cuban dictator Fidel Castro in 2016, he compared political prisoners in Cuba to Black Americans who are unfairly treated under the U.S. criminal justice system.
Warnock, who wants to become a senator, compared America to the communist dictatorship of Cuba under Fidel Castro.
In Castro's Cuba, political prisoners could look forward to life in prison and slave labor camps. Does that sound like anything in modern America?
Yet Warnock claimed that black Americans in the U.S. justice system were treated the same as Castro's enemies.
Do you think this guy should be helping lead our nation?
Nobody in this country would deny we've had to fight for equal rights for all Americans over the years. And we all can agree much work needs to be done to improve our criminal justice system.
But comparing us to Castro? That is grossly inaccurate and insulting to the hard-working men and women who defend and uphold our laws.
Our system isn't perfect, but you won't find a better one anywhere else in the world. Warnock knows this, but he tried to use Castro's death as a reason to incite more tension.
In Cuba, God help you if you were arrested under Castro. You would not have had rights like "innocent until proven guilty." You might not have even been able to get someone to defend you.
People were arrested by Castro's government just to get rid of them. There was no justice, no fair trials.
That's not how it works in the United States.
Warnock should go back to school and get a lesson in civics. And he should not serve in the Senate.
Key Takeaways:
Democrat Senate candidate Warnock compared the U.S. to Castro's Cuba.
He claimed black Americans were treated the same as Castro's political enemies.
Warnock made no distinctions between the crooked Cuba system to our Constitutional justice system.
Source: Fox News