Rudy Giuliani Says PA Court Loss Actually Helped – Rudy Just Got Trump's Case One Step Closer To The Supreme Court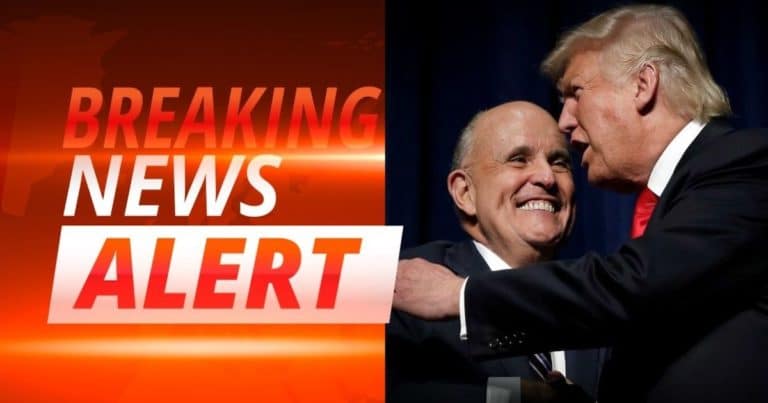 The Donald Trump campaign suffered a tough loss over the weekend, as a federal judge tossed out an election lawsuit. He cited a lack of evidence to support the voter irregularities allegation.
It isn't the first legal battle the Trump team has lost in recent weeks, either. Other judges have also decided there isn't enough evidence to back up any claims of election misconduct.
But this last defeat might've played into the Trump campaign's hands.
In fact, the President's legal team says the loss actually helps their overall strategy. They're looking at the bigger picture right now, and that doesn't involve smaller courts.
They're interested in playing the long game, which includes speeding up the entire process and pushing their case onward and upward. As such, the loss in PA isn't exactly a 100% "loss."
Trump's personal attorney Rudy Giuliani and Trump campaign senior legal adviser Jenna Ellis reacted with optimism to the Pennsylvania court's decision.
Via The Daily Wire:
Today's decision turns out to help us in our strategy to get expeditiously to the U.S. Supreme Court.

Although we fully disagree with this opinion, we're thankful to the Obama-appointed judge for making this anticipated decision quickly, rather than simply trying to run out the clock.
They added that they're seeking "an expedited appeal to the Third Circuit," and again claimed there's plenty of evidence floating around the state to prove their case.
They wish to present 50 witnesses, and say that a grand total of 682,777 ballots were cast "illegally, wittingly or unwittingly," and should therefore be discounted.
The judge on Saturday apparently wasn't interested in hearing these witnesses and dismissed the Trump team's case. So there was no further presentation of alleged evidence.
But Giuliani and Ellis are striving to elevate their case to the Supreme Court, where they hope to be heard.
As such, they're also hoping the Third Circuit will decide on their appeal quickly, one way or the other — the faster the decision comes down, the sooner they can reach the highest court in the country.
However, if this does happen, Trump's legal team will have to be fully prepared.
U.S. District Court Jude Matthew Brann said Trump's representatives didn't have any  "compelling legal arguments and factual proof of rampant corruption."
For the time being, though, the issue isn't closed. And Trump's team says it won't be closed until they've had their say in the Supreme Court.
Key Takeaways:
President Trump's legal team suffered another defeat in a Pennsylvania court over the weekend.
However, Trump's representatives say this actually helps their strategy. This means they can get to the Supreme Court faster.
The team further hopes the Third Circuit will make a quick decision on their appeal, so they can get even closer to the nation's highest court.
Source: The Daily Wire