After GOP Sets New Fundraising Record – Republicans Set Sights On Grabbing Back House Majority In 2020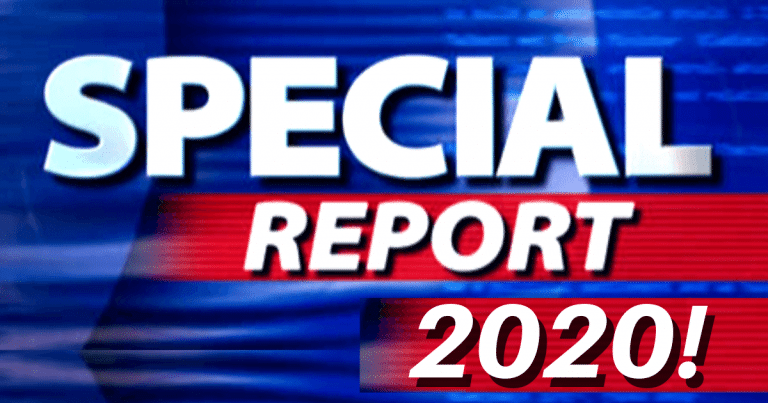 2019 was a challenging political year for Republicans in Congress, but a new report shows 2020 is looking up.
House Democrats did everything they could to obstruct Trump's and the GOP's agenda. They shut down the government to stop Trump's wall funding. They hyped up the Mueller probe, which fell on its face.
They capped it all off with a partisan impeachment—and now they're trying to remove him in the Senate.
But that hasn't made Republicans back down.
Instead, they have an impressive new record to boast about that should leave Nancy Pelosi concerned.
From Breitbart:
House Minority Leader Kevin McCarthy (R-CA) set an all-time annual fundraising record for any Republican in 2019, blowing past a previous record set by former House Speaker Paul Ryan (R-WI) in 2017 by $8 million.
Kevin McCarthy's efforts alone brought in over $50 million for campaigning, breaking Paul Ryan's record by a large margin.
Why did he work so hard to bring in this cash? Because he is determined to take the House back from Nancy Pelosi.
From Breitbart:
"Thanks to his efforts, Republicans enter 2020 from a position of strength—with the necessary resources, recruits, and message to win. Kevin's leadership, along with President Trump on the ballot are why I'm convinced this will be a one-term Democratic majority, and we will be hearing from Speaker McCarthy in 2021."
Newt Gingrich joined Donald Trump, Jared Kushner and other key leaders in praising McCarthy's fundraising efforts.
The House minority leader is charging ahead with a powerful move to recapture the House.
There are only 18 seats needed to flip the House back to Republican hands.
And there are over thirty seats that are in play, thanks to Democrats voting in favor of impeachment.
Hundreds of new, fresh candidates are running for seats as Republicans. Republicans haven't seen this kind of outpouring of support since 2010, the last time they took the House back.
Add to that the growing enthusiasm for Trump's re-election campaign, Democrats should be pretty worried about now.
SHARE if you support Republicans winning back the House and kicking Pelosi to the curb!
Source: Breitbart