GOP Investigator Pops the Lid on Biden "Scheme" – He Claims the Involvement Extends to at Least a Dozen Family Members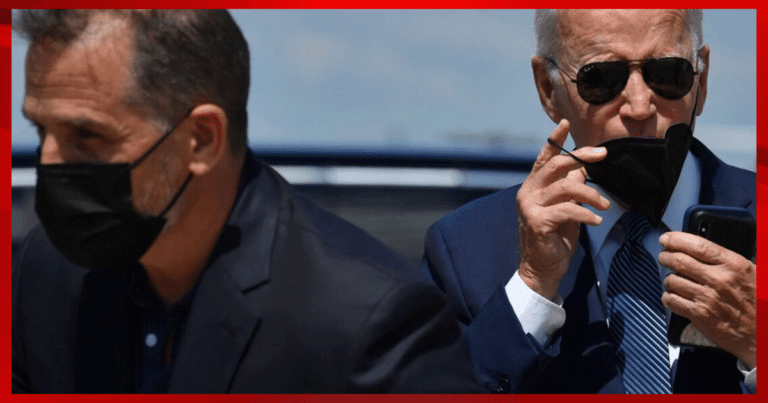 What's Happening:
We've been waiting patiently for House Republicans to give us an update on several investigations. Since gaining the House majority, Republicans have launched numerous investigations against Joe Biden and his failed administration. But so far, we've seen little from these probes.
Until, it seems, today.
The House Oversight Committee has been looking into Joe Biden's history of possible corruption. We know all about Joe's son Hunter, and how he was potentially using his father's name to score deals around the world. We are particularly worried about Biden's connections to China. And now, Republicans are dropping a bomb on Joe's entire family.
From Daily Wire:
At least a dozen members of President Joe Biden's family may be taking part in an "influence peddling scheme," a leading Republican investigator said on Sunday…

So far, Comer says nine Bidens are tied to shady business dealings uncovered by his panel. But, he predicted, "in the end, that number will be at least 12."
Dang. James Comer, head of the House Oversight Committee, revealed that as many as 12 of Biden's family members were part of an "influence peddling scheme." Comer had access to bank records and other documents as part of his investigation.
We had previously learned that communist China has given several Biden family members, including his son's widow, millions of dollars. Why would China do this? Many have feared Biden was selling influence as vice president and now president.
Two of his brothers have long used his name to land big paychecks. And evidence suggests Hunter was doing it on an even larger scale. But for 12 Biden family members to be doing this? And we are only learning about this now?
How much corruption is really going on in D.C.? We knew it was a swamp, but come on!
The reality is, Comer will need one heck of a smoking gun for any of this to come back to Joe. The DOJ, under Biden's leadership, will not go after Biden nor his family on its own. Comer will have to produce evidence so shocking, so damning, that even partisan DOJ officials will have no choice.
But will we see that information?
Key Takeaways:
House Republicans revealed that a dozen Biden family members were part of an "influence peddling scheme."
James Comer stated this, as part of his ongoing investigation into the Biden family.
Evidence has long suggested Biden and his son were selling influence with foreign countries.
Source: Daily Wire