After 14 GOP Senators Sell Out 2nd Amendment – Texas Senator Cornyn Goes Even Further, Pushes Amnesty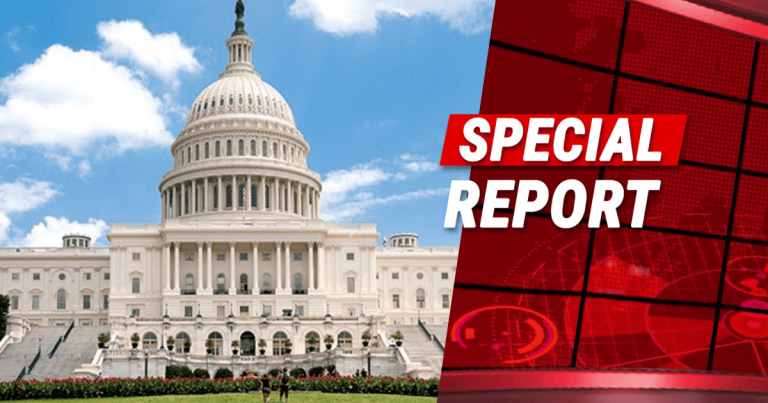 What's Happening:
We are just months away from the 2022 midterms. But numerous Senate Republicans have just shown their true colors.
Although many of them have the support of Second Amendment groups like the NRA, 14 of them voted to forward the left's new gun control bill.
From The Hill:
The Senate on Tuesday broke through nearly 30 years of stalemate on gun control legislation by voting 64 to 34 to advance an 80-page gun safety bill…

The bill had strong momentum after a group of 10 Republican senators led by Sen. John Cornyn (Texas)…

Senate Minority Leader Mitch McConnell (R-Ky.) gave the effort another boost last week when he announced that he supported the bipartisan framework and would also support legislation based on its key points.
That's right, Sen. John Cornyn of Texas supported a gun control bill that will deprive young Americans of their Second Amendment rights and more.
But he was far from done betraying the GOP.
From Breitbart:
After Senate Minority Leader Mitch McConnell (R-KY) tapped Cornyn to negotiate a deal on gun control, he was reported to on Tuesday night promised to move forward on a deal on amnesty.

"First guns, now it's immigration," Cornyn told Sen. Alex Padilla (D-CA).

"That's right, we're going to do it," said Sen. Kyrsten Sinema (D-AZ).
After winning re-election in 2020, it seems Texas Sen. Cornyn is on a torched-earth campaign to tick off Republicans.
He spearheaded a movement within the Senate to support the left's radical gun control bill. And he got 13 other Republicans to sign off on it, ensuring this bill will pass.
Those Republicans are:
Sen. John Cornyn (R-Texas),
Sen. Mitch McConnell (R-Ky.),
Sen. Thom Tillis (R-N.C.),
Sen. Susan Collins (R-Maine),
Sen. Lindsey Graham (R-S.C.),
Sen. Bill Cassidy (R-La.),
Sen. Roy Blunt (R-Mo.),
Sen. Richard Burr (R-N.C.),
Sen. Mitt Romney (R-Utah),
Sen. Rob Portman (R-Ohio),
Sen. Shelley Moore Capito (R-W.Va.),
Sen. Joni Ernst (R-Iowa),
Sen. Lisa Murkowski (R-Alaska),
Sen. Lisa Murkowski (R-Alaska)
After turning on Republicans to get Biden's gun agenda passed, Cornyn went on to mention he was in support of amnesty.
He was even echoed by Democrat Sen. Sinema, according to reports.
But soon after a strong backlash came in, Cornyn scrambled and said he was just joking.
Looking over the context, it's hard to believe he was simply joking. Why would a Republican make a flippant "joke" like that after just betraying his party?
And all this is happening just months before a critical midterm election. These Republicans are letting voters know they are cowards who will cave to the left at a moment's notice.
At a time when Americans need to see the GOP standing for what they believe in, Cornyn and his goons are handing Biden one win after another.
Key Takeaways:
Cornyn and 13 other Republicans approved of Biden's gun control bill.
Cornyn then commented on supporting an amnesty bill.
This comes just months before the 2022 midterm elections.