Gov Desantis Lays Down The Law On School System – Makes It Very Clear, Florida is "The Place Where Woke Goes To Die"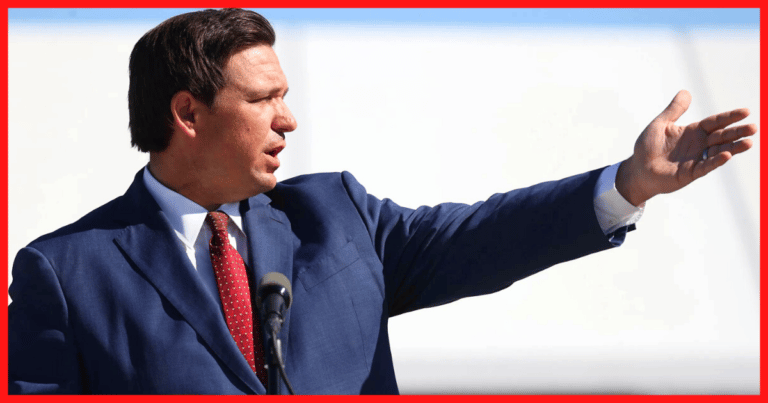 What's Happening:
It's no secret that liberal-run school boards and teachers' unions have tried to push a radical agenda through our nation's schools.
They have even gone as far as to criticize state leaders who dared to protect children for leftist extremism.
Despite this intense backlash, leaders like Florida Gov. Ron DeSantis are not backing down. And he made that very clear, as the new school year begins.
From Daily Wire:
Governor Ron DeSantis (R-FL) said during Tuesday remarks about the state's education system that Florida is "the place where woke goes to die."

[…]

"We are not going to let this state descend into some type of woke dumpster fire. We're going to be following common sense, we're going to be following facts."
Gov. DeSantis blasted the left's agenda of pushing "woke" or leftist ideas onto children through public schools.
Upholding his goal of providing accurate, fact-based curriculum, the governor said Florida is where "woke goes to die."
Florida has been the center of a battle between right and left over school curricula for months.
The governor signed a law banning the discussion of sex and gender in classes lower than the 4th grade.
This outraged liberals, even as they claimed teachers weren't doing this. They even got Disney to ally with the left, exposing the company's far-left, LGBT agenda.
The fight over "woke" content in schools heated up as parents took a look at what liberal teachers were forcing onto their kids.
Many parents confronted school boards, sparking the outrage of even Biden's DOJ. Attorney General Merrick Garland even attempted to investigate parents who dared question liberal school boards.
But it appears the pressure is only mounting for schools across America to ditch far-left curricula.
Parents have voted out radical school board leaders in such places as San Francisco. More states are joining Florida to push back against this agenda.
Key Takeaways:
Florida Gov. DeSantis said "woke goes to die" in his state's schools.
The governor previously signed a bill banning sex and gender talk in lower grades.
This comes as the left tries to push "woke" curriculum in public schools.
Source: Daily Wire