Gov. DeSantis Just Signed 3 Landmark Bills – And Each One Severely Restricts China's Hold On the U.S.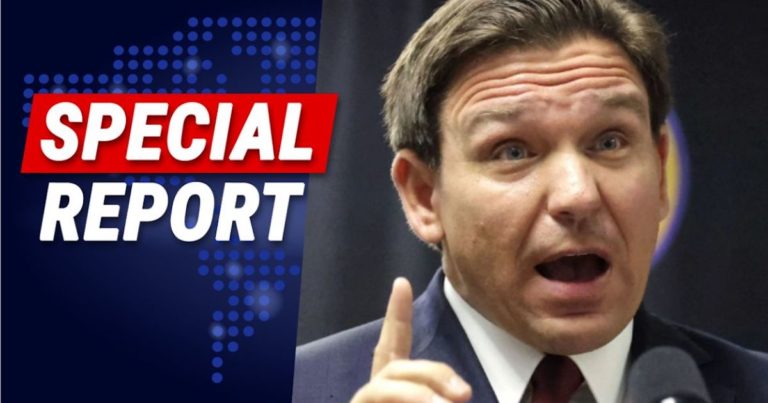 What's Happening:
You have to be a fool not to think China is gunning for America. The communist nation keeps trying to get inroads into our country. From spy balloons to secret police, China has been trying to monitor the U.S. for a long time.
What's even worse is how they've tried to rob the land right under our feet.
Communist-backed companies have been buying farmland dangerous close to military bases. Many states do nothing because they only care about the money. But Republican-lead Florida has just shut down China's scheming with three landmark bills.
From Daily Wire:
DeSantis signed three new bills into law on Monday — SB 264, SB 846, and SB 258 — a package the governor's office called "the strongest legislation in the nation to date to counteract the influence of the United States' greatest economic, strategic, and security threat — the Chinese Communist Party."
Gov. DeSantis signed three bills into law that prevent communist China's influence in the state. The first bill prevents Chinese entities from buying farmland in Florida or any land near military bases.
Another law bans the data of American citizens to be stored on servers that could be owned or accessed by members of the Chinese Communist Party. The bill also prevents Chinese influence over colleges to work its way into the state's primary or secondary schools.
And the final law bans Chinese-run apps, like TikTok, from being used on government devices or servers.
These are strong measures by Florida to push back China's influence over America. Some experts suggest China lacks the military power to overcome the Unites States. So, there is good reason to believe they are finding other means to undermine our country.
They have their fingers in our universities, mainstream media, technology, Hollywood, music, laboratories, and more. Many Americans do nothing about China's influence because they've been bought and sold.
Only a few states have taken steps to block China's influence. Americans need to demand the rest to follow suit.
Key Takeaways:
DeSantis signed three bills that block China's influence over the state.
The bills stop China from buying land, stealing data, influencing schools, and monitoring government devices.
This comes as China makes inroads into the U.S., jeopardizing our national security.
Source: Daily Wire