Governor Cuomo Hit With Serious Allegations – His Former Aide Just Accused Him, Says He "Isn't The Only Woman"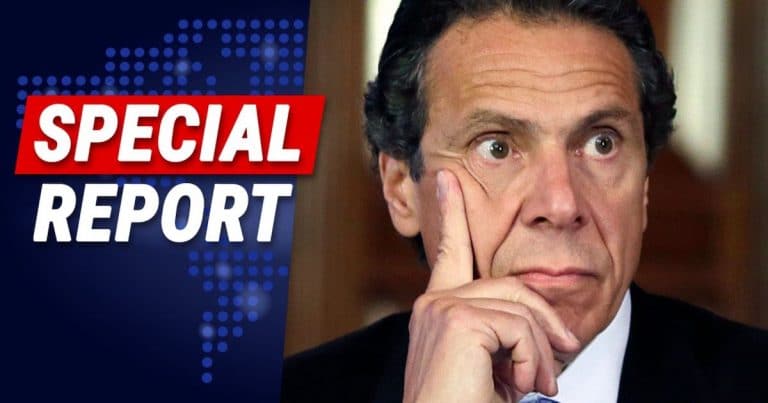 New York Governor Andrew Cuomo has a lot on his plate. The 2020 pandemic has wreaked havoc on his state, as he and other NY politicos and lawmakers have scrambled to adapt.
So, the last thing Cuomo needed right now was a serious allegation — but here it is, nonetheless.
It comes from one of Cuomo's former aides, Lindsey Boylan, who dropped the hefty accusation on Twitter over the weekend. Boylan didn't beat around the bush, either.
She flat-out says that the NY governor harassed her "for years":
Yes, @NYGovCuomo sexually harassed me for years. Many saw it, and watched.

I could never anticipate what to expect: would I be grilled on my work (which was very good) or harassed about my looks. Or would it be both in the same conversation? This was the way for years.

— Lindsey Boylan (@LindseyBoylan) December 13, 2020
Boylan worked for Empire State Development, the state's economic public-benefit organization. Then in March 2018, she became deputy secretary for economic development and special adviser to Cuomo.
She describes herself as a progressive but clearly has a problem with how the liberal governor treated her.
Boylan further claims that many people "saw it, and watched." And apparently, nobody really did anything to stop it. Though Boylan doesn't specifically name any witnesses.
On top of her accusation, she believes she isn't the only woman Cuomo harassed, either:
Not knowing what to expect what's the most upsetting part aside from knowing that no one would do a damn thing even when they saw it.

No one.

And I *know* I am not the only woman.

— Lindsey Boylan (@LindseyBoylan) December 13, 2020
Boylan has yet to provide details of the alleged incidents, but she did accuse the governor's office of being a "toxic" work environment a few weeks ago.
As for Cuomo, his office claims there is no truth to Boylan's claims.
Additionally, Boylan is running for Manhattan borough President in 2021; she ran against Rep. Jerry Nadler in New York's 10th Congressional District this year, but lost by over 40 points.
Perhaps she thinks these claims will gain her some support heading into next year's election…?
That's only speculation, of course, and Boylan has already said she won't delve any further into the situation by talking to the press:
To be clear: I have no interest in talking to journalists. I am about validating the experience of countless women and making sure abuse stops. My worst fear is that this continues.

My second worst fear is having to talk about and relive this.
We'll have to see if other women step forward to verify Boylan's claims. If she wasn't the only woman as she claims, other accusations could arrive in the near future.
As for Cuomo, it's yet another problem he'll have to address, though his reputation among New Yorkers has already taken a big hit.
Key Takeaways:
A former aide of New York Governor Andrew Cuomo has accused him of harassment.
She claims many people saw it happening, and she isn't the only woman Cuomo has harassed.
Boylan says she will not speak to the media, however. And the Governor's office has said there is "no truth" to her accusation.
Source: Fox News