Lindsey Graham Just Called For DOJ Investigation – He Wants Review Of Mail Carrier Accusation Of Late-Ballot Collection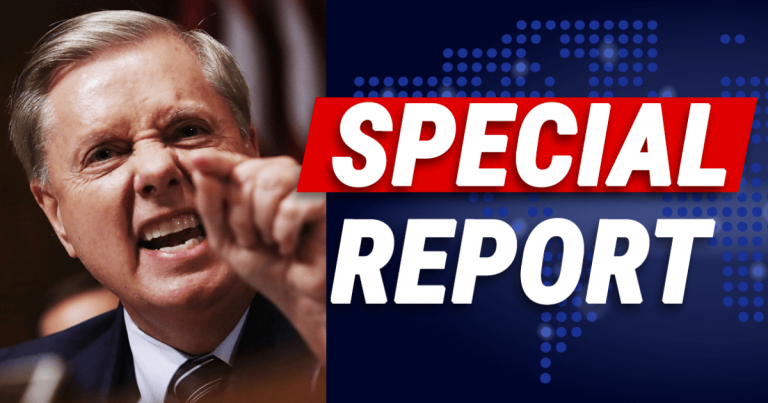 President Donald Trump hasn't conceded the 2020 election, and it's because he believes voting integrity was compromised.
While Democrats are calling for Trump to give up, some Republicans are backing POTUS. They want a closer look at certain battleground states.
Take Senate Judiciary Committee Chairman Lindsey Graham (R-SC), for instance.
He believes there may have been a mail-in ballot scheme in the swing state of Pennsylvania. And he's calling on the DOJ to look into it.
This isn't the first example of action taken by Trump's White House. And it probably won't be the last.
Via The Daily Wire:
Senate Judiciary Committee Chairman Lindsey Graham (R-SC) has urged the Department of Justice and the postmaster general to look into an alleged scheme to collect late mail-in ballots in Pennsylvania.
Graham apparently received a sworn affidavit from a postal worker in Erie, PA, who claims he was instructed to collect late ballots.
The alleged intent from Postmaster Rob Weisenbach was then to backdate the votes.
In the affidavit, the mail carrier said he heard a supervisor telling employees to back-date ballots, to make it appear as if the ballots had been received by Nov. 3.
The USPS is now investigating this claim.
But that isn't enough for Graham. In his eyes, the allegations are serious enough to get the DOJ involved. As he said:
It is imperative that all credible allegations of voting irregularities and misconduct be investigated to ensure the integrity of the 2020 elections.

I will not allow credible allegations of voting irregularities or misconduct to be swept under the rug.
Graham added that he'd be in contact with the Postmaster General as well.
Whether or not this results in evidence of ballot tampering remains to be seen. But it's clear that Trump's team is pushing forward.
Key Takeaways:
Lindsey Graham has called on the DOJ to investigate a mail carrier's claims in Pennsylvania.
The claims involve back-dating ballots to make it appear they were received on Nov 3 (election day).
Graham insists he will look into all possible examples of "voting irregularities and misconduct."
Source: The Daily Wire