Lindsey Graham Teams Up With President Trump – Says Congress Will Not Give The W.H.O. A Dime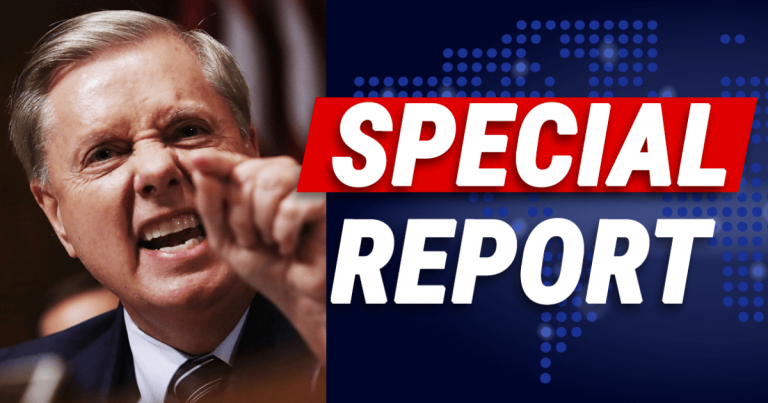 Many Americans believe the World Health Organization (WHO) hasn't done its job well enough, us included.
Along with citizens and politicians, our Commander-in-Chief recently said he'd consider pulling all funding for the WHO. Now, it looks like Trump has a new ally: Chairman of the Senate Appropriations Committee, Senator Lindsey Graham.
Look what Graham said they're going to do to the  World Health Organization!
Via Breitbart:
In the next appropriations bill, there's not going to be any money for the W.H.O.

I'm in charge of the appropriations subcommittee. I'm not going to support funding the W.H.O. under its current leadership.

They've been deceptive, they've been slow, and they've been Chinese apologists. I don't think they're a good investment, under the current leadership, for the United States.
Darn right!
When this is all over, the W.H.O. will be reviewed—do you think that's going to go well?  They may have covered for China because of their cozy relationship, and that may have made things much worse.
Trump and Graham believe this sort of job performance shouldn't be rewarded, and I have to agree.
Why continue to fund an organization if they dropped the ball? And that's an understatement…
Congress absolutely shouldn't give the WHO any money, in my opinion. As Graham says, it's not a good investment, and their leadership is highly questionable.
Trump was right about this—and it's great to see Sen. Graham backing him up!
SHARE if you agree that Congress shouldn't give WHO a dime!
Source: Breitbart